Chef Linton Hopkins has wielded much influence in his 35 years in the hospitality industry. He got his start as a dish washer and went on to open Restaurant Eugene (then one of the rare fine-dining restaurants with Southern sensibilities), won a James Beard Award (for Best Chef: Southeast), and founded the Peachtree Road Farmers Market. He brought Atlanta one of the its most renowned cocktail programs at Holeman & Finch, where he also became known for an elusive double-stack cheeseburger that eventually spun-off into its own H&F Burger franchise. But the next phase of his career may be the most surprising.
By late August, Hopkins will close Restaurant Eugene for good. With the Buckhead restaurant's lease coming up for renewal, Hopkins and co-owner/wife Gina have decided to open a more approachable, a la carte spot called Eugene and Elizabeth's in the current Restaurant Eugene space. (Eugene was Hopkins's grandfather; Elizabeth, his grandmother.)

"Fine dining, white tablecloths, and tasting menus can be a barrier to natural cooking," Hopkins says. "I'm more egalitarian as a person. The burger and fried chicken restaurants [H&F Burger and Hop's Chicken, respectively] have opened me up to serving as many people as possible."
He says he believes there's still a place for tasting menus, but he's shifting his focus away from special-occasion dining to neighborhood restaurants.
"When Eugene opened, Atlantans would drive around the city to go out to eat. Now, they stay in their neighborhood more," he says. "We live in the neighborhood and thought about the type of place we'd want to go eat."
Eugene and Elizabeth's will open in October following a renovation. Hopkins says that the new restaurant "is not a diminishment in the level of quality. It's the idea that what is good about food is not how much it costs or how exclusive we can make it."
"You can have a bowl of soup, not just a demitasse. There's something so great about having an entire bowl. The nuance of an entire plate of food can change over time," he says.
Unlike the Restaurant Eugene menu, which changed nightly, Eugene and Elizabeth's menu will have some permanent dishes that customers will be able to revisit. There will be soups (Hopkins says he's currently enamored with gazpacho), salads, and entrees such as free-range chicken with goat cheese, arugula, and au jus. Gulf shrimp, oysters, red snapper, and snowy grouper will make appearances.
The only dish that will be carried over from Restaurant Eugene is the vegetable plate served in copper dishes. "That's the thread that weaves through one restaurant closing to another opening," Hopkins says.
Open for dinner nightly and likely weekend brunch, Eugene and Elizabeth's will use interesting, though not necessarily luxurious, ingredients, Hopkins says. The same goes for beverages.
"You can get amazing wines for $55 or $65 a bottle," he says. "We'll still have a sommelier, but everyone [all waitstaff] will get to sell wine."
Beer will be local, and cocktails will focus on herbs and seasonality. The bar will be moved from the back corner of the space to near the front window, and communal seating will be available. There will be an increased focus on the patio.
The new decor will focus on live plants, natural fabrics, and light colors for a "cleaner experience," Hopkins says.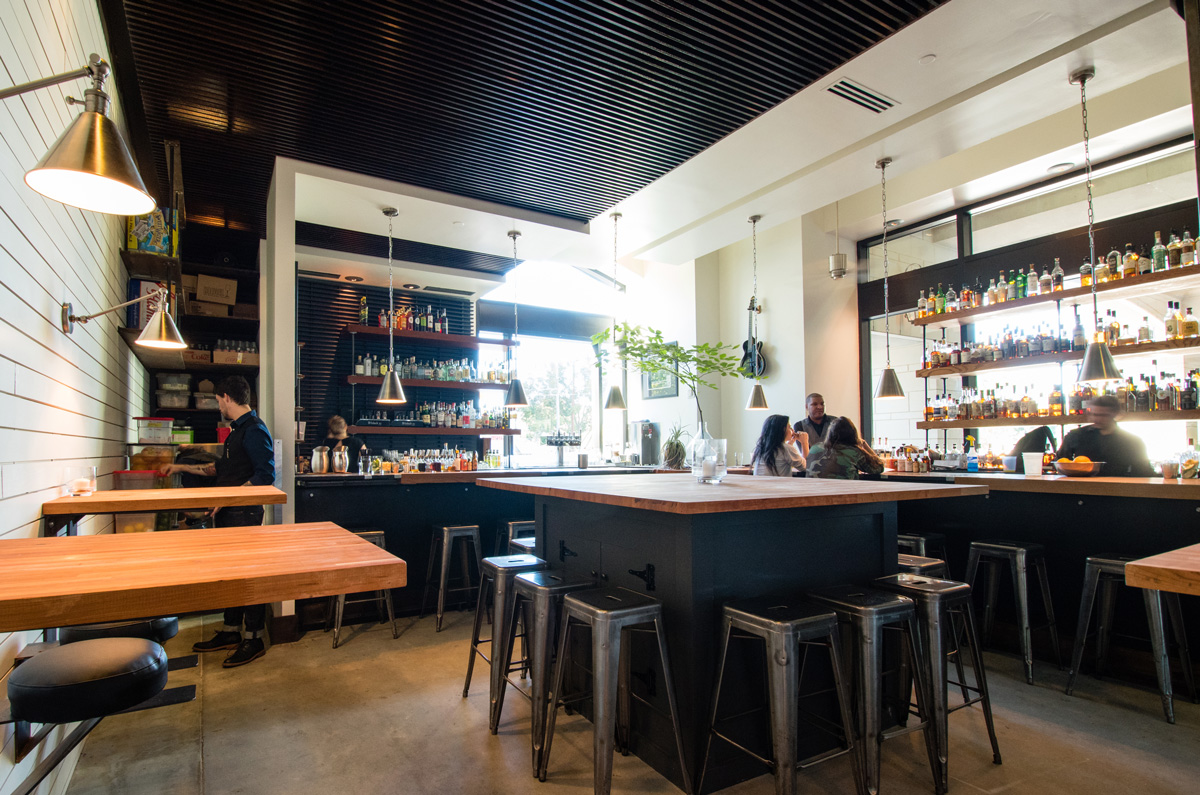 Meanwhile, Holeman & Finch will relocate to Colony Square in May 2020. Eugene's current next-door neighbor will move to Midtown and more than double in size. "It's a chance to reinvigorate both brands at the same time," Hopkins says. "I love the public house idea in a community of walkers, [where there's more] foot traffic. [The current location] is not that."
The new location will have a 1,100-square-foot patio, plus a walk-in freezer—something the current space lacks. This will enable Holeman & Finch to expand the menu, offering lunch (think salads, soups, grain bowls, and sandwiches), as well as dinner, coffee, and pastries. Hopkins is working with East Pole Coffee Co. to develop a coffee program that will attract passersby to drop in, use the Wi-Fi, and stay a while.
"Holeman & Finch has become more approachable over time," Hopkins says. "The burger will be on the menu. There might be duck leg over Sea Island red peas and chopped relish, where Eugene & Elizabeth's would have the whole roast duck with vegetables and au jus."
The current Holeman & Finch space will become something new. Hopkins is working on a yet-to-be-revealed concept for the space. His son, also named Linton, will soon be graduating from the Culinary Institute and plans to assist, with an emphasis on front of house operations.
"We're looking to see what kind of restaurant our community needs in that neighborhood," the elder Hopkins says. "I'm drawn to simple places."
"It won't be a burger or fried chicken restaurant," he continues. "But I'm intrigued by food delivery."