Co-owners Isaac and Stephanie Meek started Five Daughters Bakery in their Franklin, Tennessee home in 2015 as a way to escape corporate life and spend more time focusing on what they love most—family and baking. "Family can look like a lot of different things; it doesn't have to look like us," Isaac says. "But having a family and being connected to people is so valuable. It's something we want to promote in everything we do." Hence the bakery's name, an ode to couple's five daughters: Dylan, Lucy, Maggie, Evangeline, and Constance.
In just a couple of years, Five Daughters's increasing popularity led the Meeks to open several locations across the South, with the most recent debuting at Ponce City Market this past spring.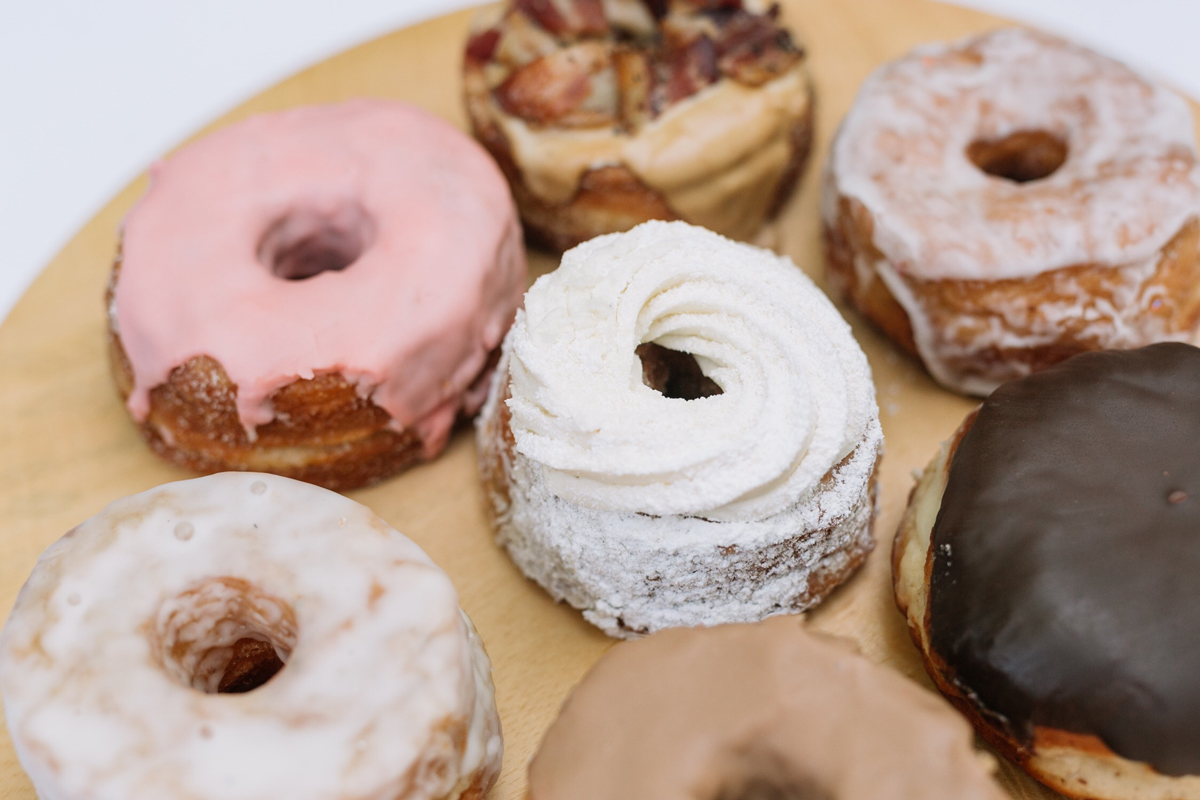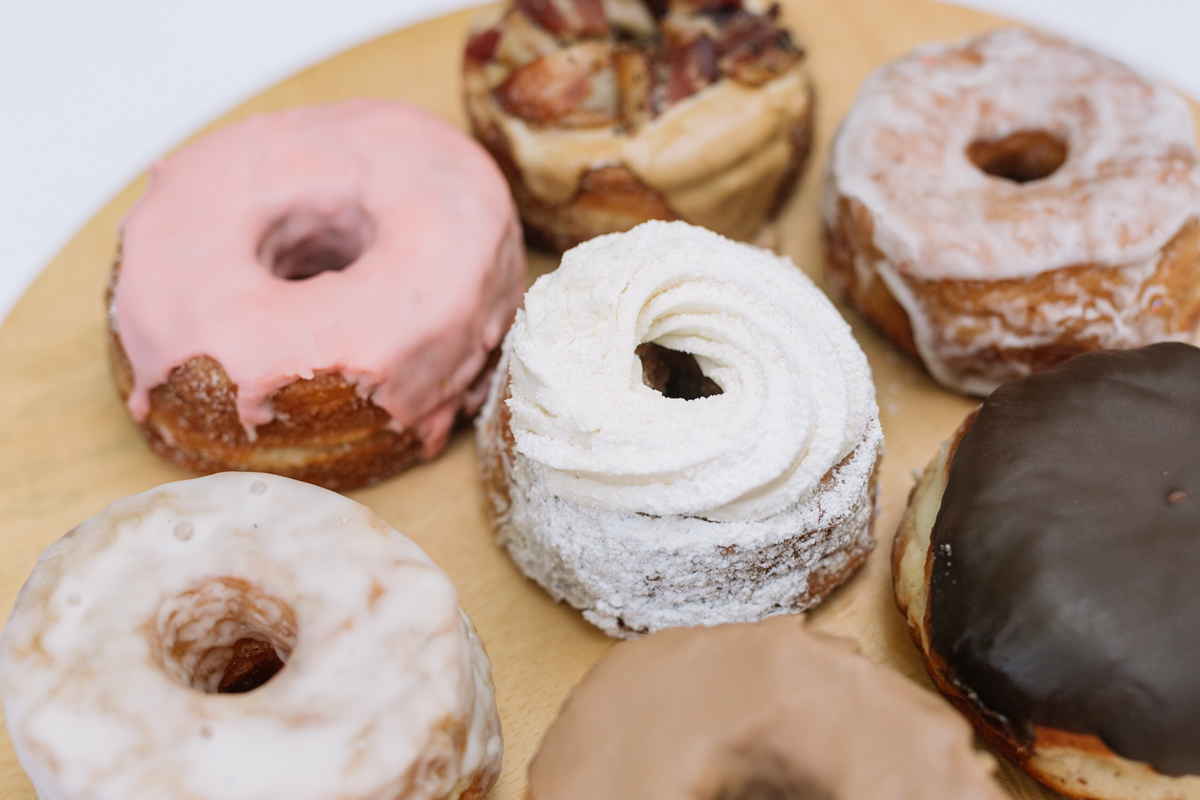 The Meeks have tested over 300 different flavors so far, but their go-to is the 100 Layer Doughnut (their version of a cronut). Their seasonal menu offers a variety of traditional, croissant-inspired, gluten-free, paleo, and vegan options. The doughnuts are intricate and—let's face it—expensive: the 100 Layer tends to cost about $4.50 each, the paleo about $4 each, and yeast-raised varieties cost about $2.99 each.
To find out more about Five Daughters Bakery, we asked the owners our five most pressing questions.
Why are your doughnuts more expensive than regular doughnuts?
Isaac: There are several reasons. First, we use only the best ingredients, which cost more. We buy organic and locally sourced products when possible, like our eggs. All our ingredients are non-GMO, we don't use any artificial sweeteners or soy, and we always use grape seed oil for frying. Second, our doughnuts are more labor intensive. It takes four days to make a 100 Layer Doughnut, while most traditional doughnuts take about three hours to make. They also weigh more than most. Most of our doughnuts, like the Chocolate Sea Salt doughnut, weigh as much as eight Krispy Kreme doughnuts.
What's the inspiration behind your flavors?
Isaac: When we first started, we were actually pregnant with our fifth daughter, so the first 40 flavors were pregnancy cravings. Our flavors can come from anywhere—our customers, the people in our kitchen, places we go.
Stephanie: We try to keep the flavors relatable to the public. We want to be creative yet still offer classic flavors. We'll never make a choice to override the other person. We either come to a middle ground or toss out the flavor. 
Any advice for aspiring bakers?
Isaac: Don't do it for the money. Also, there are a lot of bakers out there that think they need to intern everywhere and experience everything. And I think that experience isn't necessarily bad, but it often prevents them from feeling like they can accomplish anything. If you do that for too long you may find yourself never getting where you want to go. So really, my advice is to just find something you love, do it yourself, and put it out there.
What was the light-bulb moment that inspired you to open a shop?
Isaac: We had kids early on, and I put aside my creativity to make a living for my family. I was an accountant for 10 years, but it was slowly just killing us and crushing our family. I wanted to put in that same work in a better environment. I had always loved baking, and it was never a debate about whether we would or wouldn't open up our own place, but more about, "How soon can we walk away from corporate life?"
My wife asked me one day, "What does God want you to do?," and I got pretty upset, because I felt like He just wanted me to provide for my family. But after I prayed, I felt like I heard God say that I should bake. When I told my wife, I expected her to be like, "Yeah, right." But instead she said, "Great, let's do that." Neither of us have any background in baking, but the moment she said that, I was like, "Hmm, okay, sure, let's do that."
Stephanie: I think he felt really supported by me.
Isaac: Absolutely.
Is it easier or harder to work alongside your partner?
Isaac: Easier. We do have moments, but the reason we started this whole thing was so we could be together in the first place.
Stephanie: It's way easier. You can be brutally honest.