Electric Hospitality Co. founder Michael Lennox is not letting the Covid-19 pandemic slow him down. The owner of Muchacho and Ladybird Grove & Mess Hall shuttered Golden Eagle, his '70s-inspired, Reynoldstown diner/lounge in May, but he has two new spots in the works, plus a new catering wing, and changes planned for his existing restaurants.
"Last year was a do-or-die, back-against-the-wall type of moment. We paid our staff for two months after we closed, as a bridge to help people get on unemployment. We paid $150,000 out of pocket. By mid-summer, we were down to $30,000 in the bank across the business. That is not a healthy number when you have 100+ employees. It was a horrible feeling," Lennox says.
"I didn't ever want to go through that or feel like that again. I thought, How can we recalibrate what we're doing to set ourselves up for success coming out of this? I want to come out of this like a cannon ball, not a cloud of dust."
So, here's what he has planned to do just that: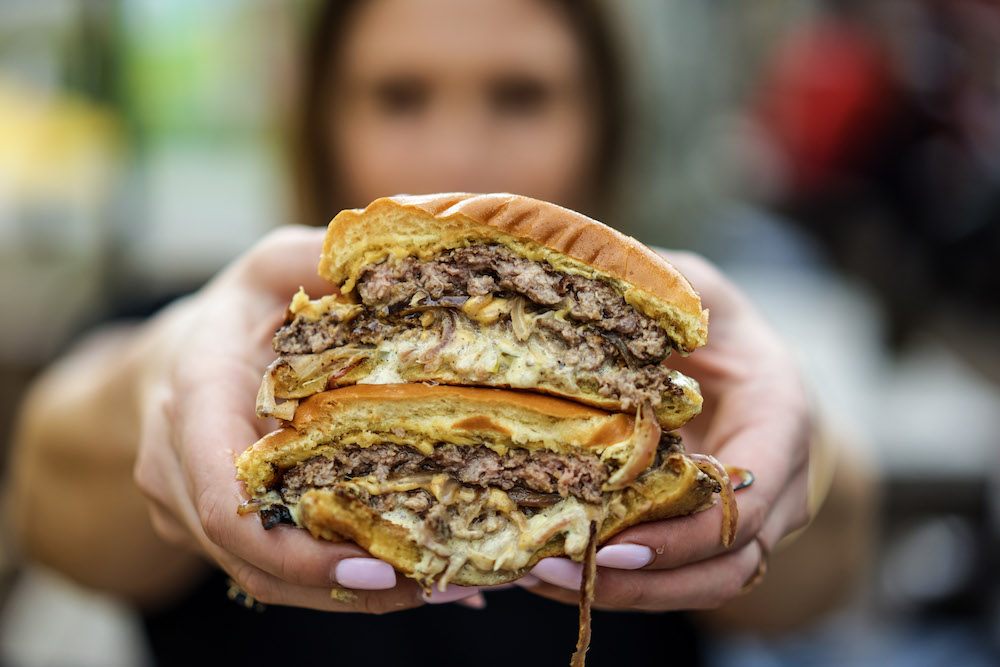 Seabird slings oysters
Lennox is transforming the corner space of the multipurpose building a stone's throw south of Ladybird along the BeltLine Eastside Trail into a raw bar-meets-cocktail bar called Seabird Oyster Bar. Inspired by the Pacific Northwest, coastal Maine, and even Paris, Lennox says, it will seat 45 diners inside and 30 on the patio.
Chef Josh Coker, formerly of the Optimist, will work on menu development, featuring a concise list of oysters, clams, crudo, shrimp cocktail, and maybe a lobster roll or fish taco. There will be craft cocktails and bubbles for dinner, late night, and eventually weekend brunch.
"It's more laid back than the Optimist and Kimball House, but definitely not an oyster shack," Lennox says. "It'll be cozy in a good way."
The design will be rustic, utilizing the original wood beams, brick, and 12-foot-tall warehouse door from the space, and contrasting that with Golden Eagle's antique back bar. Expect it to open in spring 2022.
Muchacho expands to Decatur
The Reynoldstown coffee-and-taco shop is coming to Decatur in March 2022. Lennox purchased a two-story house behind Leon's Full Service and is converting it into a 150-seat restaurant and patio. When it opens, it will serve more than double the number of items currently available at Muchacho—think burritos, tortas, bowls, and platters. Breakfast, lunch, and dinner will be available, as well as coffee and cocktails.
In the backyard, there's a space that is accessible from the backyard of adjacent business Brick Store Pub. Lennox is working to "activate" it with a band stage, satellite bar, and seating.
"One of the silver linings of last year is that this magical outdoor space behind all the restaurants on the Square started to get utilized for dining space out of necessity," Lennox says. "We are thrilled to have the opportunity to bring some additional energy to this space with a common goal of creating an even more magnetic outdoor destination with our restaurant neighbors."
Muchacho adds a burrito bus
While 904 Memorial Drive—home of the original Muchacho and Golden Eagle—is under construction to expand Muchacho into the Golden Eagle side of the building, Muchacho's dining room will remain closed. But fans can still get their iced matcha lattes, cortaditos, avocado toast, and barbacoa tacos on site via the Muchacho Burrito Bus. A branded trailer stationed on the patio; the Burrito Bus will serve the majority of the Muchacho menu with a focus on burritos.
If it does well, once the brick-and-mortar Muchacho reopens in Reynoldstown in September, the bus will be relocated to a semi-permanent location in Midtown, Westside, or downtown. "The idea is to provide as a much of the Muchacho brand and guest experience as possible in a smaller package," Lennox says.
Ladybird grows
Ladybird will soon add quite a bit of space to its Grove: 3,000 square feet, to be exact. There will be an outdoor stage, a new, 28-foot airstream bar (double the size of the current one), and a spiked seltzer zone created for customizable drinks. The airstream, which features an image of the cartoon character Road Runner, will open in August with the seltzer zone to follow a couple months later. An additional 2,500 square feet of event space will be available by December.
Electric Events launches
Electric Hospitality is planning to launch an official catering divison called Electric Events. It will be based out of a commissary kitchen behind Highland Bakery in Old Fourth Ward and feature the offerings of all the Electric Hospitality restaurants, plus custom menu capabilities.
"I get a ton of event inquiries at Ladybird," Lennox says. "We have a really talented staple of chefs who can modernize catering."
And a bonus: Golden Eagle comes home
Lennox also thinking about recalibrating the Golden Eagle brand into a line of products for the home-bar enthusiast. He's hoping to create branded pilsner glasses, tonics, tinctures, bar tools, shrubs, and swag to sell online, in his restaurants, and in select specialty retail stores.