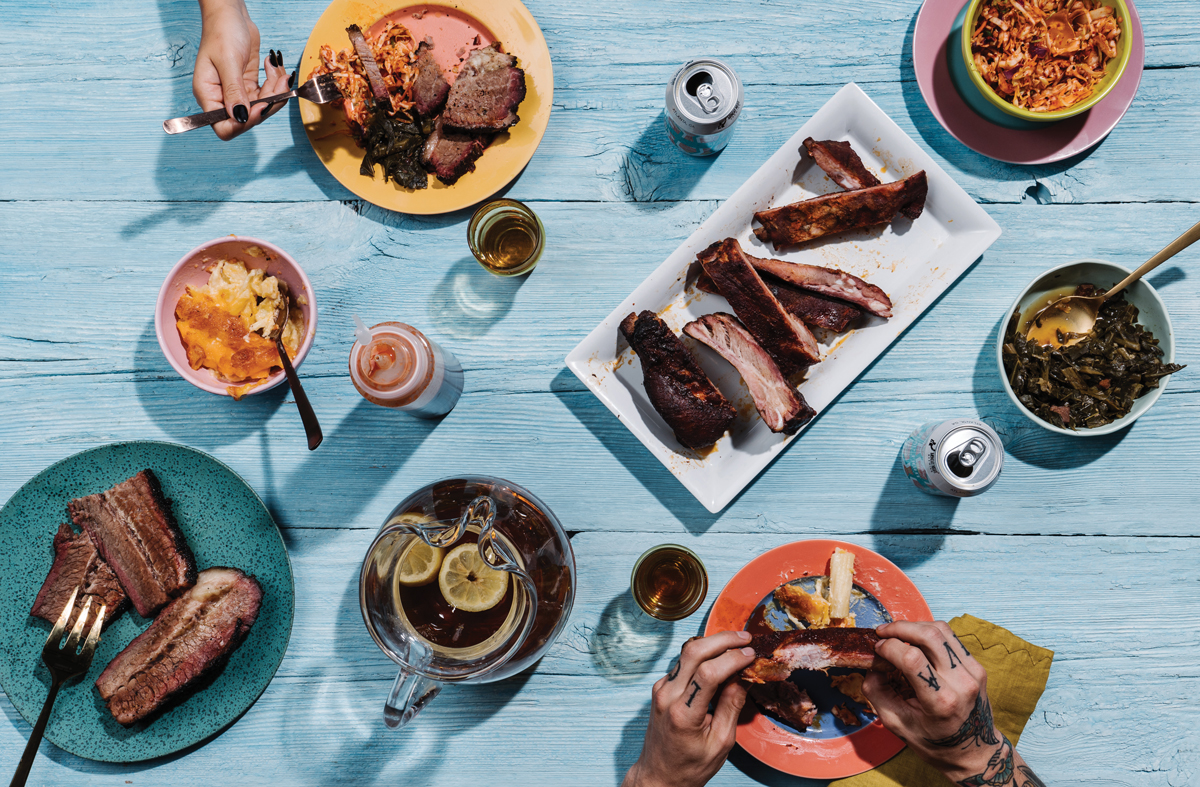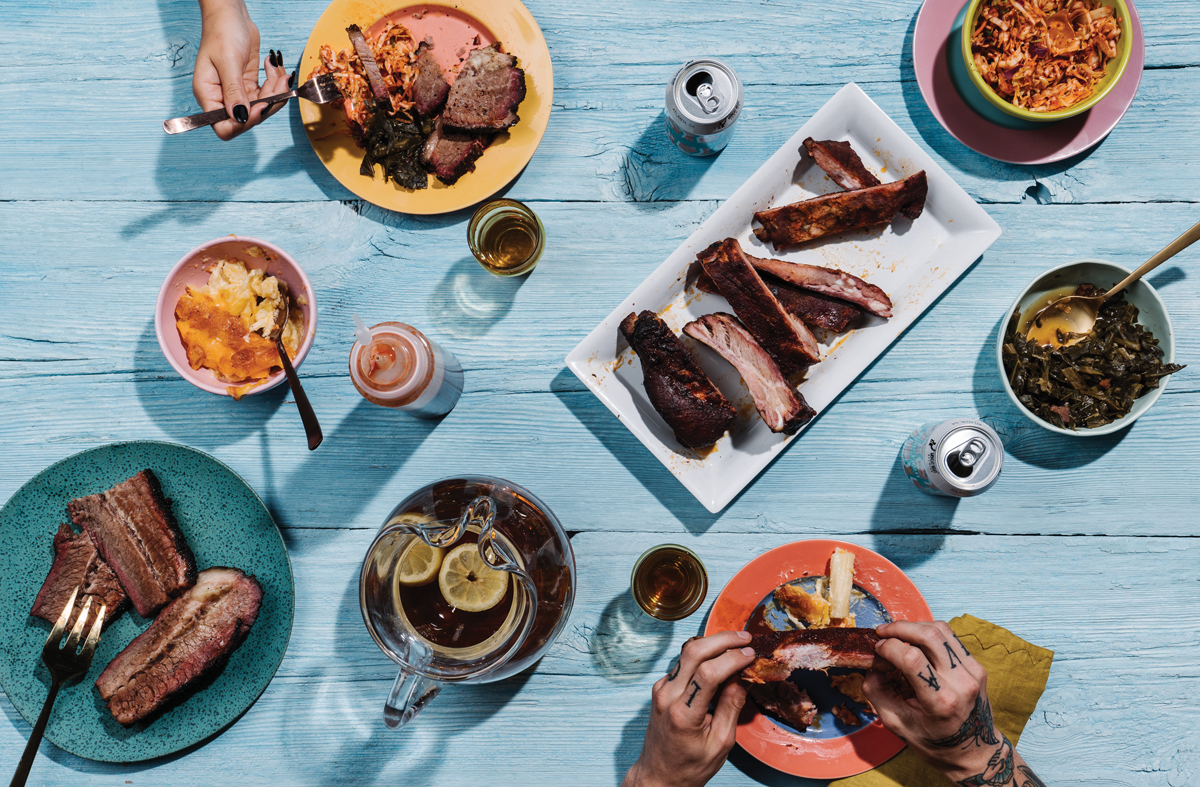 No one in town has approached the art of barbecue with more finesse than the cooks and pitmasters at the 10 restaurants ranked in our September barbecue issue. But that doesn't mean you shouldn't try yourself. After all, the origins of Georgia barbecue are rooted in backyards, not in restaurants. The barbecue you make at home could be just as good at what you find at the places on our list. Well, almost.
In an effort to create the menu for the backyard cookout of our dreams, we gathered recipes for five of our favorite things to eat—both meats and sides—from three of our favorite barbecue joints. Do you have what it takes to attempt these dishes? There's one way to find out, and one thing to be sure of: Your friends—at least the ones you invite over—will thank you.
The dishes:
All recipes serve eight to 10.