Recently, Givenchy opened an outpost at Phipps Plaza, the first for the brand in the city. Atlanta-founded label Bstroy debuted its capsule collection at the launch, which was attended by boldface names in entertainment, fashion, and culture such as Lil Yachty and Claire Sulmers. Says president and chief executive officer Renaud de Lesquen, "Opening in Phipps Plaza was a natural step forward for Givenchy. Atlanta is among the most vibrant metropolitan areas in America, and the House resonates particularly well with this diverse, creative, and dynamic market."
De Lesquen saw the opportunity many others see: All eyes are on Atlanta as a strategic setting for the evolution of a fashion brand. Nicky Zimmermann, creative director for Zimmermann, knew from e-commerce data that their customer base is already here. It's why the brand plans to open a local store this month.
When asked to share how many new tenants are coming into Phipps Plaza and Lenox Square, Michelle Smart, vice president of leasing at Simon Property Group, said there are too many to count. "We have a waiting list," she says.
So far, in addition to Givenchy and Zimmermann, Alexander McQueen, Christian Dior, Brunello Cucinelli, Balmain, Cartier, Jimmy Choo, Byredo, Hermès, and Etro have opened or plan to open new stores at Lenox and Phipps. Louis Vuitton, Valentino, and Bottega Veneta are expanding. "It's been a feeding frenzy," Smart says.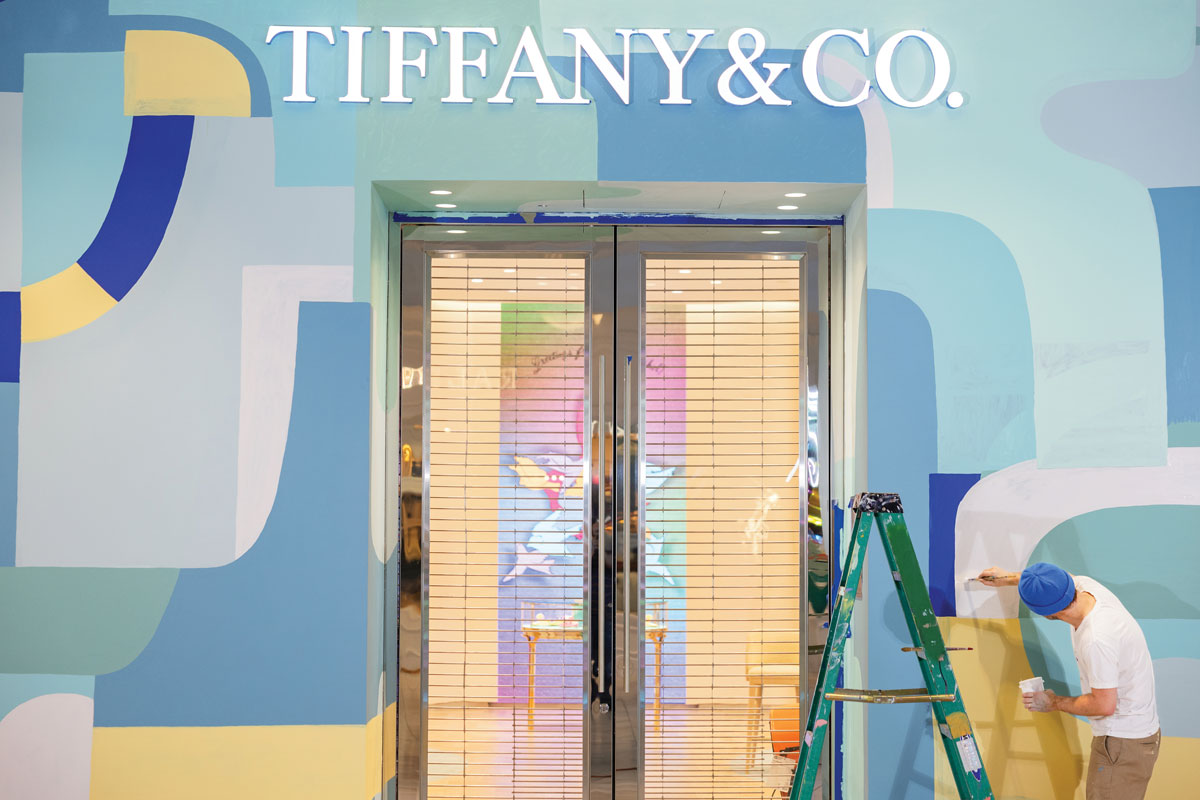 "Brands have been telling us that Atlanta was their top priority because it is their number one market in terms of wholesale and e-commerce business in the entire United States," says Smart. She adds that luxury brands love the proximity to Saks Fifth Avenue and Neiman Marcus, two of the top-performing retail department stores in the country.
While e-commerce rose during the pandemic, luxury has always been an in-person business. "If you're spending that much on a product, you might browse online, but you really want to go in and have a tactile experience in person," says Smart. "The customized and personalized experience in the boutique is unparalleled. You're not going to get that from buying a product online."
That's part of Nicky Zimmermann's strategy. "It's important that we're able to offer clients the opportunity to experience the world of Zimmermann. It's great that we're now able to connect directly with our Atlanta-based clients and offer that truly specialized, elevated, one-on-one service," she says.
Some brands even double down on the neighboring Buckhead malls. Already at Lenox Square, Fendi is adding a second store near Saks Fifth Avenue at Phipps. Tory Burch has a store at each location, as does Tiffany, which just unveiled a 4,700-square-foot store at Lenox—splashing onto the scene with a temporary abstract mural in shades of Tiffany blue by Atlanta artist Alex Brewer, better known as Hense.
This article appears in our April 2023 issue.