Momonoki
95 8th Street, Midtown
After six glorious years in Decatur, Brush Sushi Izakaya is relocating to Buckhead, where the money flows, leaving many locals bereft. The same crew's more casual Japanese omakase restaurant Cuddlefish, slated to go into the same space, will be a consolation. But in the meantime, check out Jason Liang's exceptionally cute and wickedly talented Momonoki, whose Midtown location continues to attract a diverse crowd, much of it from nearby Georgia Tech.
Momonoki—the name means "peach tree" in Japanese—has been a favorite of mine since Liang and his wife, ChingYao Wang, who is the resident pastry chef, opened in 2018. At first it was mostly a ramen place (specifically the broth-on-the-side style called tsukemen that is especially beloved in Taiwan, where the couple did extensive research) with a few exquisite Japanese sandos and a great coffee and pastry program.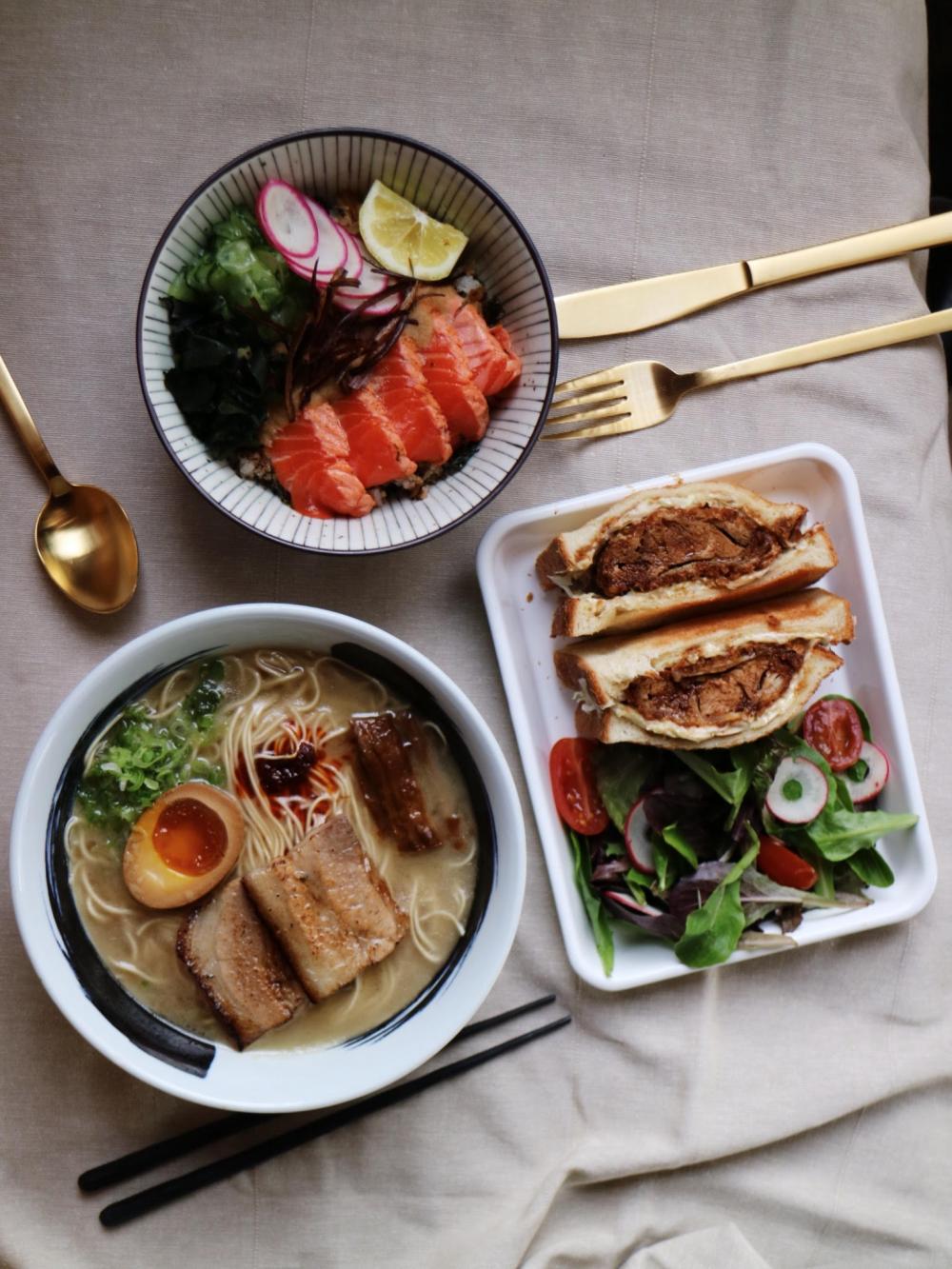 What Momonoki has lost (slightly!) in affordability during the pandemic, it has gained in complexity. The expanded menu now includes a splendid version of noodles with spicy fish roe, a creamy tonkotsu ramen, and a new chicken-based yuzu shoyu one. The sandwiches on soft Japanese milk bread include the traditional katsu (pork schnitzel) and egg salad, and the presentations, including the gorgeous cucumber wakame salad, feature dazzling knifework. Service seems to take longer, but I don't mind gazing at the view of the Downtown Connector from the covered patio, nibbling on the thin and crispy sweet potato chips the restaurant makes every day.
The adorable Momo Cafe, a glassed-in two-story section of the larger restaurant, invites lingering—with its refined espresso drinks, brilliant tea service, soft-serve, and green tea desserts and cookies. Other things to cherish: the new cocktail program, the seven-days-a-week hours, and the easy-peasy validated parking.