Chef Craig Richards, formerly of St. Cecilia in Buckhead, is bringing his house-made pasta to Midtown. Richards partnered with Billy Streck, co-owner of Nina & Rafi and Hampton & Hudson, on a Southern European restaurant in the lilli Midtown building on Peachtree Street. Opening December 6, Lyla Lila will serve dinner nightly, and later lunch and brunch.
With Chris Hughes (formerly of Hampton & Hudson and St. Cecilia) as chef de cuisine, the Lyla Lila menu will include modern takes on Spanish and Italian flavors using local and seasonal ingredients. Expect dishes such as chicken liver and sweet potato ravioli doppio with fried pine nuts and tarragon, and rabbit served with smoked apple, Georgia cider, charred okra, and dried olives. The menu features five pastas and two risottos. Half-portions will available upon request. Richards says he's looking forward to using smoke from the grill as an "ingredient" or flavor profile for some of the entrees.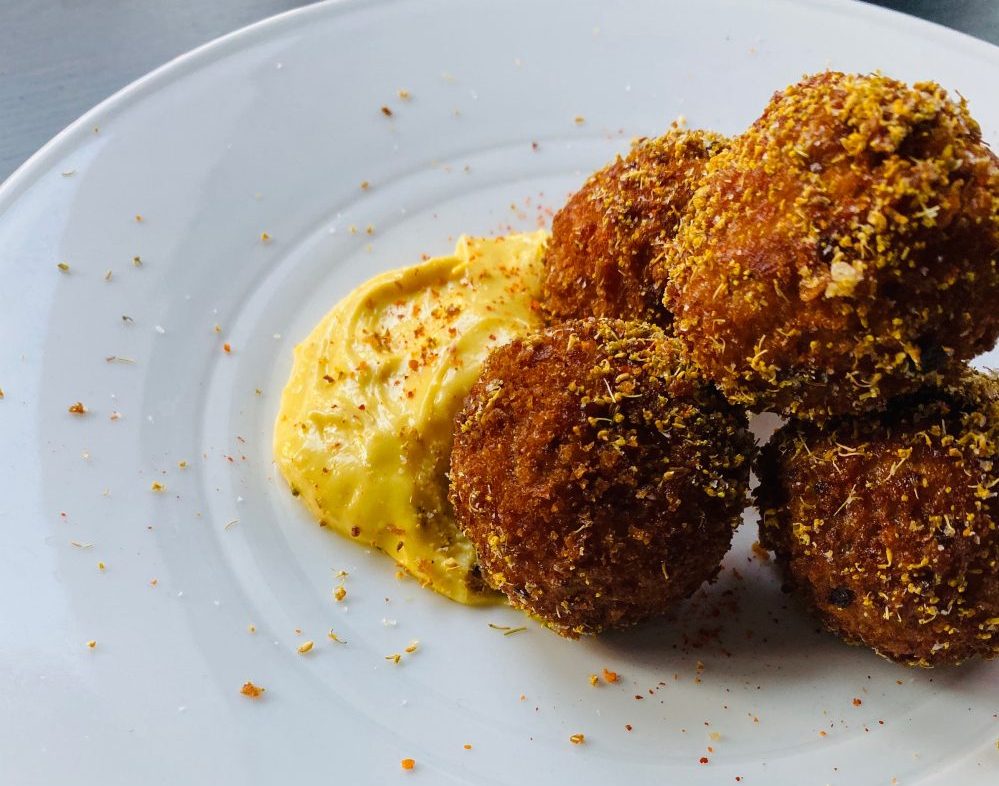 When Lyla Lila begins serving brunch in 2020, the menu will "present American brunch tastes in an Italian way," Richards says. Expect recognizable egg-centric dishes with an Italian flavor profile. The lunch menu will feature pastas and salads with wood-roasted meats that Richards describes as "power food to help people go about their day."
For drinks (the restaurant doesn't yet have its liquor license, but expects to have it very soon), expect 50 biodynamic wines, primarily from small Italian and Spanish producers. Richards and Lyla Lila general manager Chris Blackburn compiled the wine list, focusing on sparkling varietals. Angela Guthmiller—formerly of Minero—will oversee the beverage program. She's creating sustainable cocktails that reflect the micro-seasons Richards is working with. He says Guthmiller will be using kitchen scraps as ingredients in her drinks.
Just want a beer? Richards describes a "food-friendly beer program that leans more toward largers and pilsners—nothing super hoppy."
Designed by Smith Hanes Studio, Lyla Lila will have a 40-seat patio, a private dining room with hand-painted tropical leaves covering the walls, and a U-shaped bar with wood paneling and a glass barback. The entryway features tile and brass flooring, with an indigo wooden spoon piece of art serving as a focal point to the main dining room.
"It's a beautiful, fancy-ish restaurant; one or two notches below fine dining," says Richards, who named it Lyla Lila after his daughter Lyla, and Streck's daughter, whose middle name is Lila. 693 Peachtree Street NE, Suite 118
View the full menu below. (Tap to enlarge.)