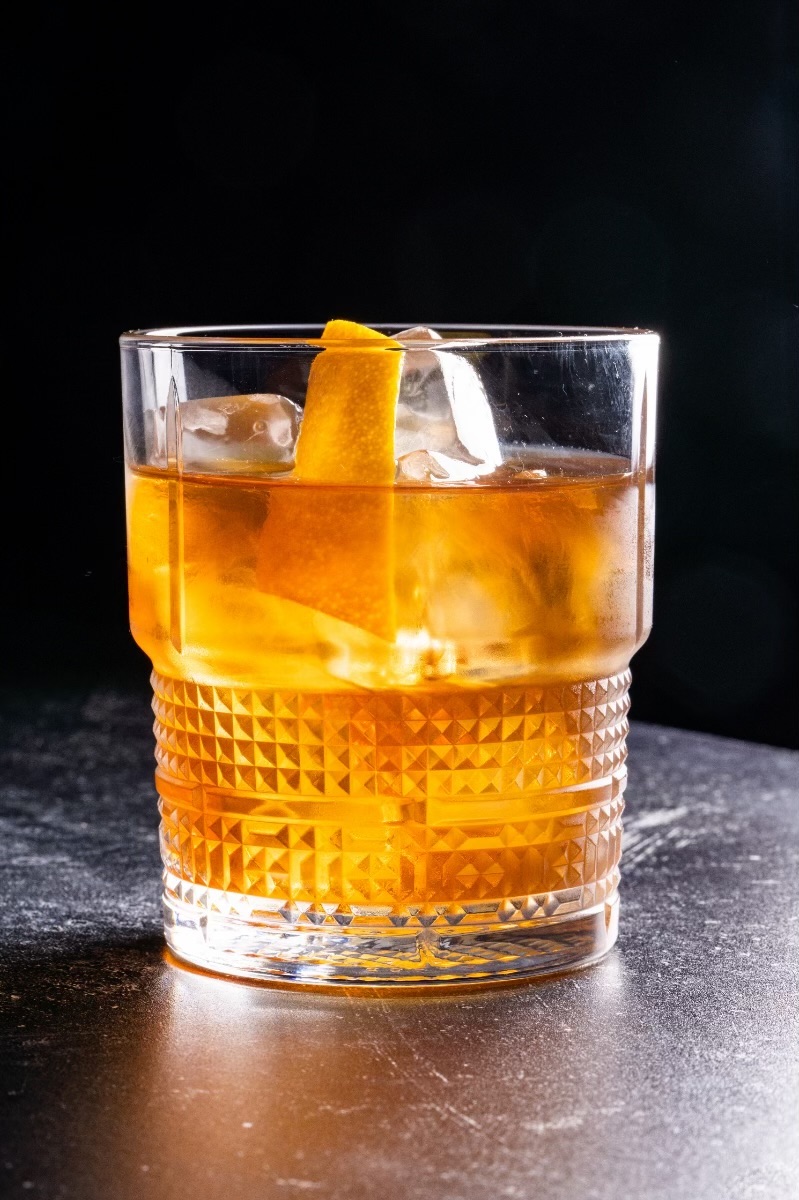 Chef Duane Nutter and restaurateur Reggie Washington will bring their Mobile, Alabama, restaurant Southern National to Summerhill on June 29. This time, the duo—who originated One Flew South in Hartsfield-Jackson airport—will bring with them a pair of seasoned, award-winning mixologists as partners. Ticonderoga Club's Greg Best and Paul Calvert are designing the new Southern National beverage program, focusing on a sophisticated, refined experience that emphasizes Champagne, Old World-style red wines, and riffs on classic cocktails. Though all the menus—food and beverage—are sure to be noteworthy, what stands out most after talking to this group is their trust in—and appreciation for—each other.
"When we were younger, we were trying to do specific things to carve our bit out of the world and show what we were capable of. With age, we become more relaxed and can have fun and play with different vibes," says Best, who skyrocketed to popularity designing the cocktail program at the original Holeman & Finch.
"You become more yourself and trust that you have taste, and that taste has some kind of value," adds Calvert, formerly of Paper Plane in Decatur. "There's not an ego. It's about doing what we're doing together and collectively trusting each other."
As Calvert says, Southern National is "not a bar lab," meaning guests should not expect the complex cocktails from his and Best's past work. "It's a new program with a life and style of its own," he says. Instead, the bar will showcase high-quality spirits in their purist form. An example is a "simple and elegant" Armagnac cocktail made with 15-year-old Armagnac. Another is the Gold Lion, comprised of vodka, gin, St. Germain and a touch of citrus, formatted like a martini. It's a Southern National original that "sets the tone for a sophisticated night out," Best says. The house signature is aptly dubbed the Southern National. It's a lighter-bodied riff on a Manhattan, made with bourbon and rye.
After indulging in one of the eight cocktails on the drink menu, guests will be encouraged to switch to Champagne or wine. "We're looking at historical styles of wine that are fantastic food friends—medium to medium-plus bodied wines meant to sit open on the table and change as your meal changes from Duane's lighter vegetable-focused first plates to rich and deeper-flavored protein dishes," Best says. These Old World-style reds and Champagnes will stem from Italy, Spain, France, Germany, and Austria. Non-alcoholic beers and zero-proof cocktails will be available as well.
Though no official food and beverage pairings are planned, Best and Calvert continually work with Nutter to ensure their menus are cohesive. For his part, Nutter merges influences from Louisiana, Kentucky, and the Pacific Northwest into his fare. "I like to say we're Southern in feel, national in flavor, because I've been inspired by every place I've ever lived and worked," he says in a press release. Dishes include some favorites from the Alabama location. Expect mussels and collard greens with shiitake mushrooms, baguette, and grape tomatoes; Berbere spiced fried chicken thigh with coconut milk and jalapeño maque choux; and fried lobster tail with black eyed peas, bok choy, and Szechuan chili sauce.
"Watching [Nutter's] creative process on the menu is so much fun. We've seen like 17 drafts and every one is exciting. You just know that whichever it ends up being is going to be great," says Best, who owns the nearby How Crispy Express in Summerhill.
Washington and Nutter will open a grab-and-go version of Southern National in concourse T of the Atlanta airport in October.