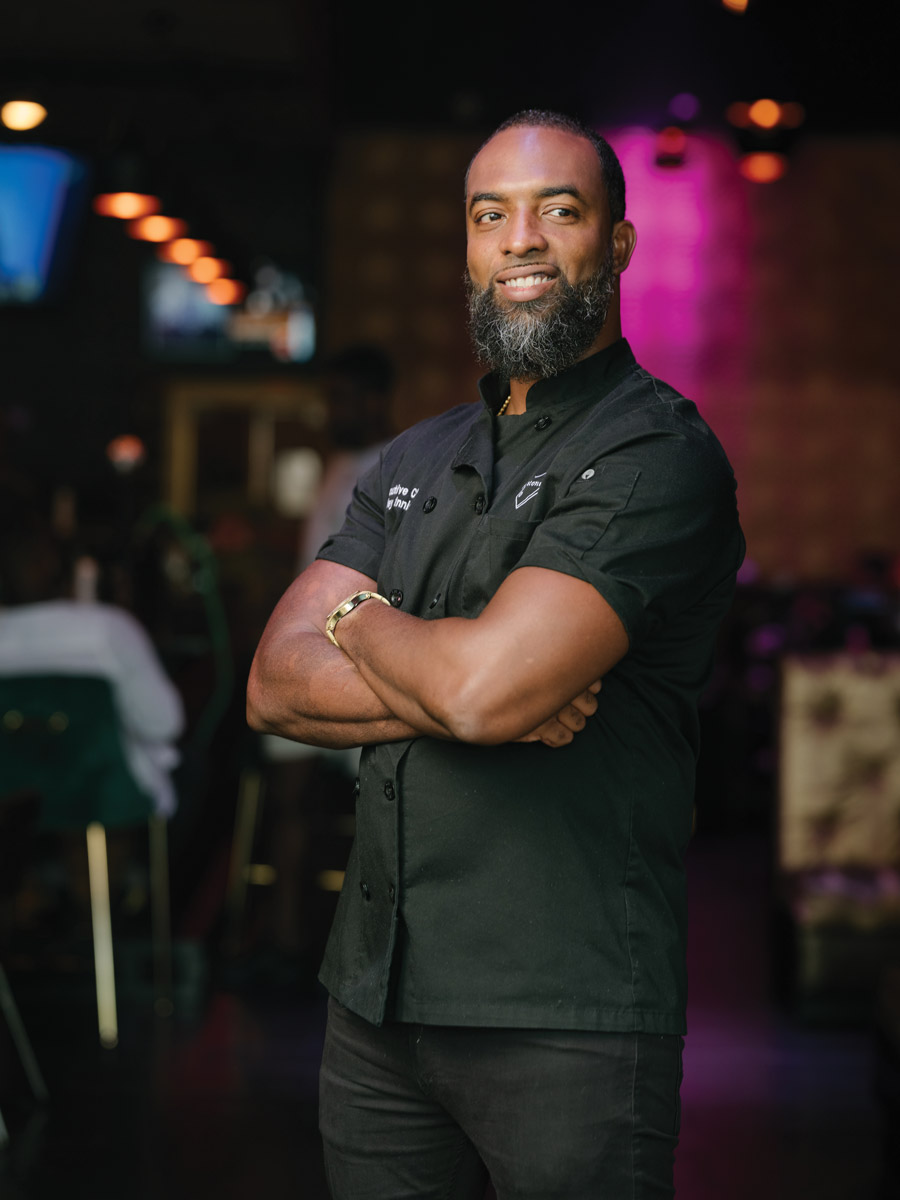 What does success look like when you're Black in the restaurant business? One example is Atlanta's iconic Russell family, who own and operate a veritable empire of fast-food and fast-casual airport eateries, as well as landmark restaurant Paschal's. Another is the prodigious Todd Richards—cookbook author, co-owner of the recently opened Lake and Oak barbecue restaurant in East Lake, and culinary director of Jackmont Hospitality, which operates One Flew South and Chicken + Beer. In the more intimate, chef-driven realm, there's Deborah VanTrece, whose Twisted Soul Cookhouse & Pours in Blandtown artfully builds on culinary traditions of Black Southerners.
All of which is to say that restaurant-world success for Black people looks like it does for everyone—except that there's not enough of it.
I asked VanTrece, Richards, and Mori Russell, the scion who serves as business-development manager for the family's Concessions International, to single out the rising-star chef whose work most inspires them—in the hope that, in short order, the ranks of successful Black restaurateurs in Atlanta will swell.
"Our role is to continue to create opportunities for people who look like us," says Russell, the granddaughter of real-estate baron Herman Russell. "I had the doors open for me to go in. And it's not just for me to go in: It's for me to bring everyone in with me."
VanTrece says that, even as the next generation of aspiring Black chefs and restaurateurs discover systemic roadblocks at every turn, she's hopeful and insistent that there's a way forward.
"We're in times now when things are changing, and more opportunities are available," VanTrece says. "More people are open and receptive. Get out there and really search for financing. Get your own little spot. It doesn't have to be huge. The food speaks for itself."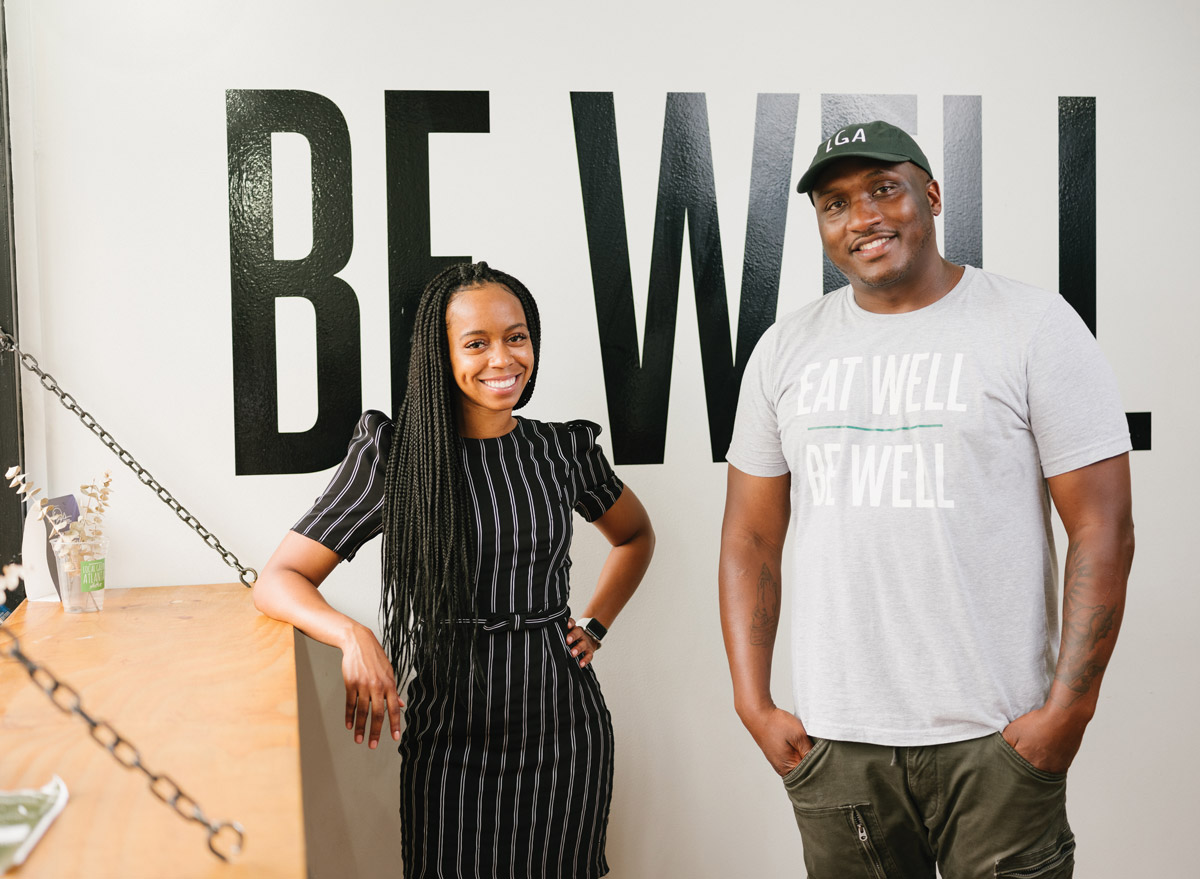 Zak Wallace
Founder and owner of vegetarian/vegan/pescatarian restaurant Local Green Atlanta in Vine City
Praised by Mori Russell for his devotion to healthier eating
Wallace says it's not always easy selling a vegan barbecue sandwich in a city that loves smoked pork ribs: "It's been an uphill battle, and I've been the underdog." But his mission goes beyond turning a profit. "I'm trying to impact the areas [of Atlanta] with the highest population of chronic illnesses and mortality rates."
Wallace hopes to scale his business, similar to how the Russell family has, to bring the Local Green brand to underserved communities throughout the region.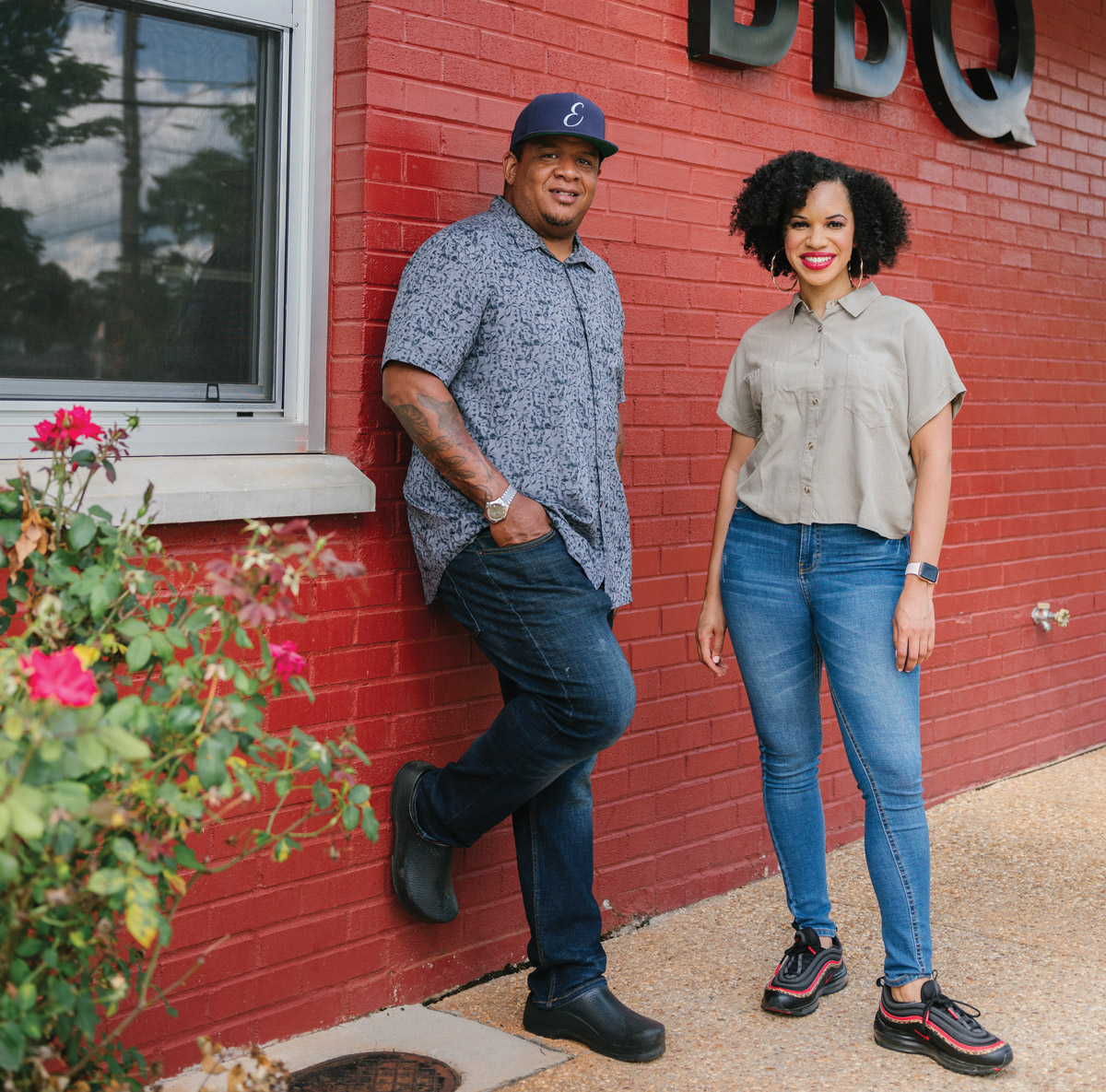 Briana Riddock
Chef, caterer, recipe developer, and writer who runs the site SeasoningBottle.com
Praised by Todd Richards for simultaneously excelling as a cook, writer, and entrepreneur
While earning her master's at NYU, Riddock was awarded a Julia Child food writing fellowship, and she went on to editorial internships and fellowships at Country Living and Food52. She also has worked in a range of Atlanta restaurants, including the Optimist. You can now get acquainted with her Caribbean-inflected Southern food by perusing the recipes on her site (think braised guava short ribs and honey-turmeric skillet chicken), joining her Dope Girls Cook Academy demonstrations on Seasoning Bottle's Instagram page, and booking her to cater an event.
"It means a lot to be respected by other chefs," she says of the nod from Richards, "because only chefs and others in the hospitality industry know how difficult the work is. Becoming a chef is a long game. You are the tortoise in the race."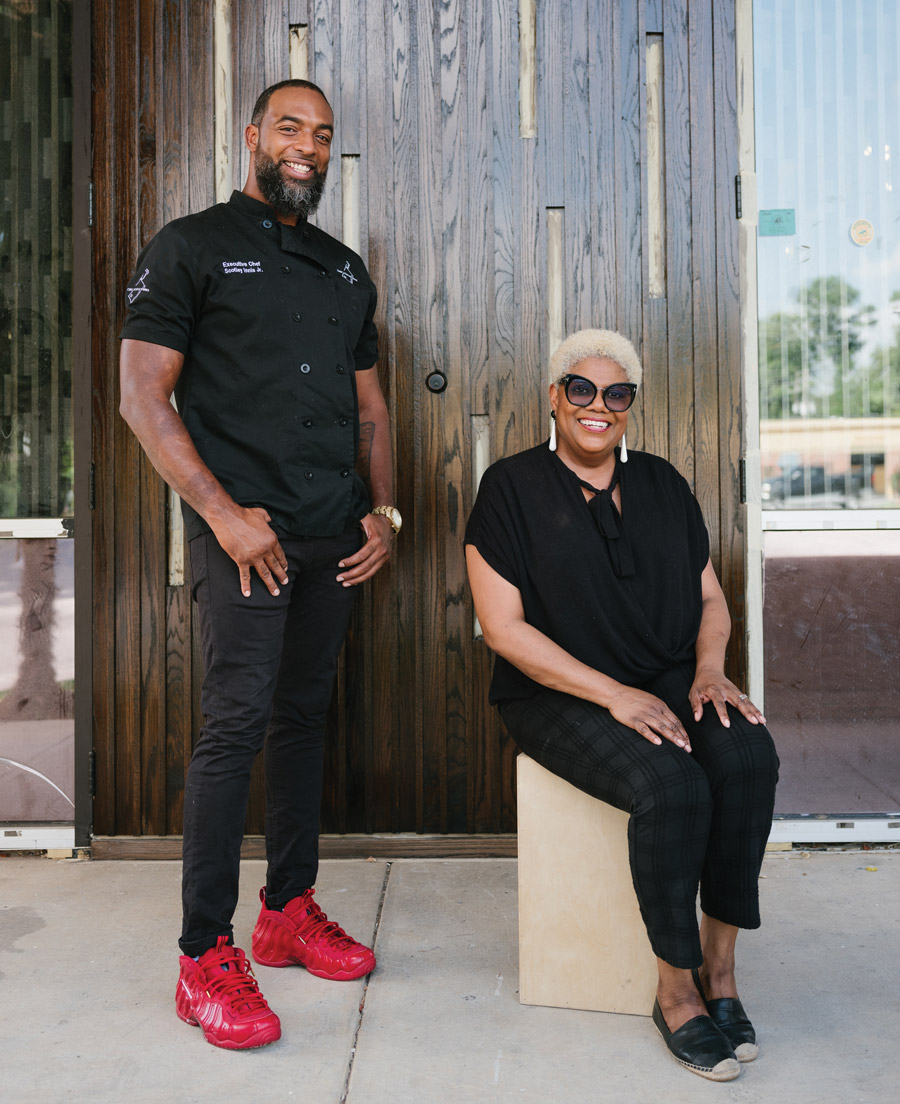 Scotley Innis
Executive chef and operating owner of the Continent, an Afro-Caribbean restaurant set to open soon on Buford Highway
Praised by Deborah VanTrece for being the kind of chef who, in a more fair and just world, would need no introduction. "He's amazing, and he's starting to get a little bit of his due," VanTrece says. "But he's still far away from where he should be [success-wise, given] the level of his food."
Innis is perhaps best known as the former executive chef of 5Church and for appearing in Season 18 of Hell's Kitchen. He says it's taken longer than he'd hoped to land his dream gig—but that's not all bad. He successfully sought out nontraditional opportunities when traditional ones were scarce. That includes launching his Scotch Yard popup dinner series focused on Jamaican cooking, which he says is moving into Midtown's Cloud Kitchens facility—part shared test kitchen, part virtual food court—later this year.
"Being underrated and overlooked was the biggest blessing, as it forced me to stay innovative and nimble," Innis says. "I've had to work harder and grind like my life depended on it."
This article appears in our August 2020 issue.