If you want a Sicilian pie: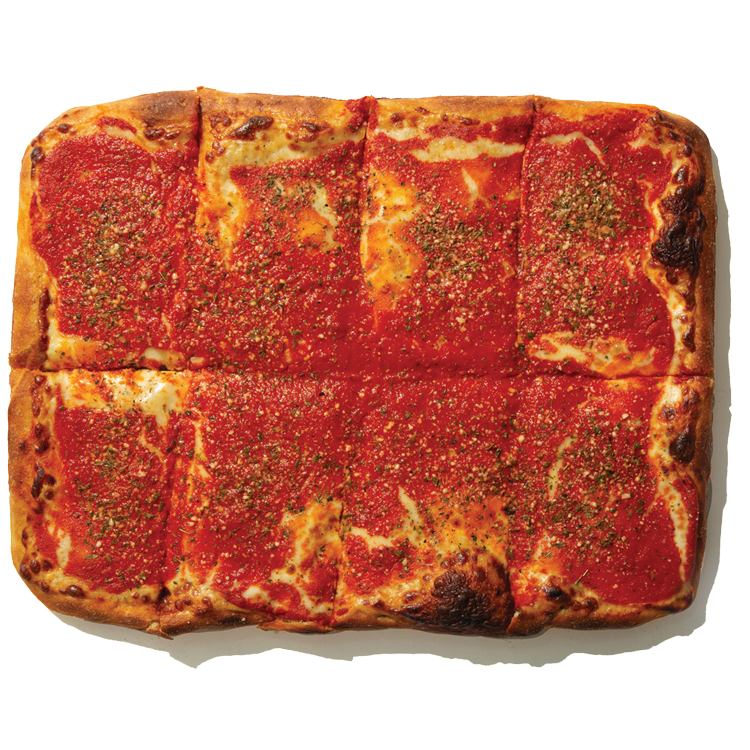 Sicilian
Junior's
We weren't expecting to love this pie as much as we do. It's up against tough competition from Gio's, yet we couldn't stop dreaming about its luscious, tomato-y flavor and thick yet airy crust. 77 Georgia Avenue, Summerhill
Double Mozzarella
Gio's Sicilian
This Sicilian shop, part of Giovanni Di Palma's Little Italia compound, puts out beautiful, sturdy pies. We love the addition of creamy fior di latte to contrast the charred, flavorful dough. 1099 Hemphill Avenue, Home Park 
If you're seeking a regional pie: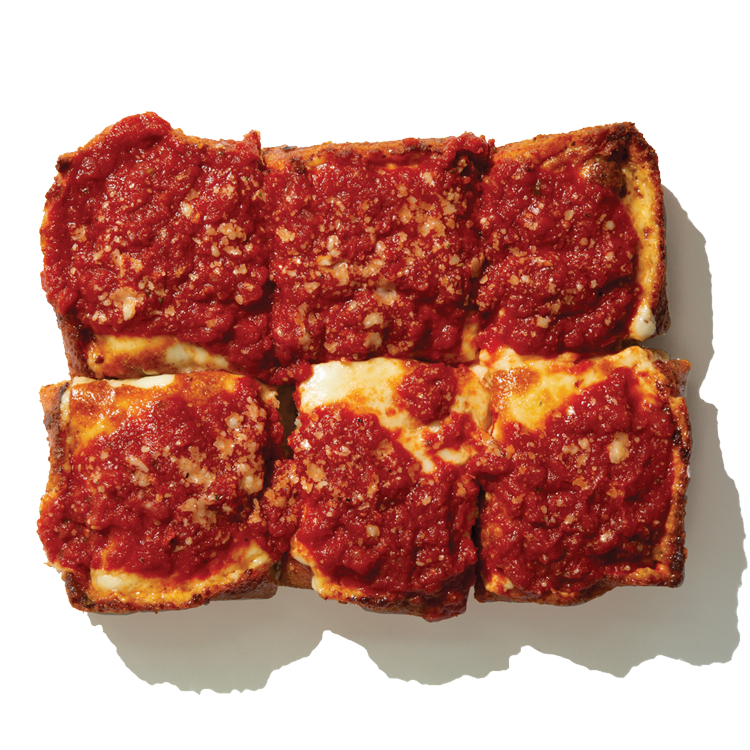 Detroit Red Top
Nina & Rafi
Spina returned to Old Fourth Ward at Nina & Rafi (he's since parted ways with the kitchen). Remarkably, his Detroit Red Top blew away even the most ardent Grandma Pie devotees. 661 Auburn Avenue, Old Fourth Ward
Grandma Pie
O4W Pizza
When it first appeared in Old Fourth Ward, Anthony Spina's Jersey-style Grandma Pie (kinda like a thinner Sicilian) drew a cult following. Since relocating to Duluth, its fanbase is no less rabid. 3117 Main Street, Duluth
If you're looking for something chef-driven: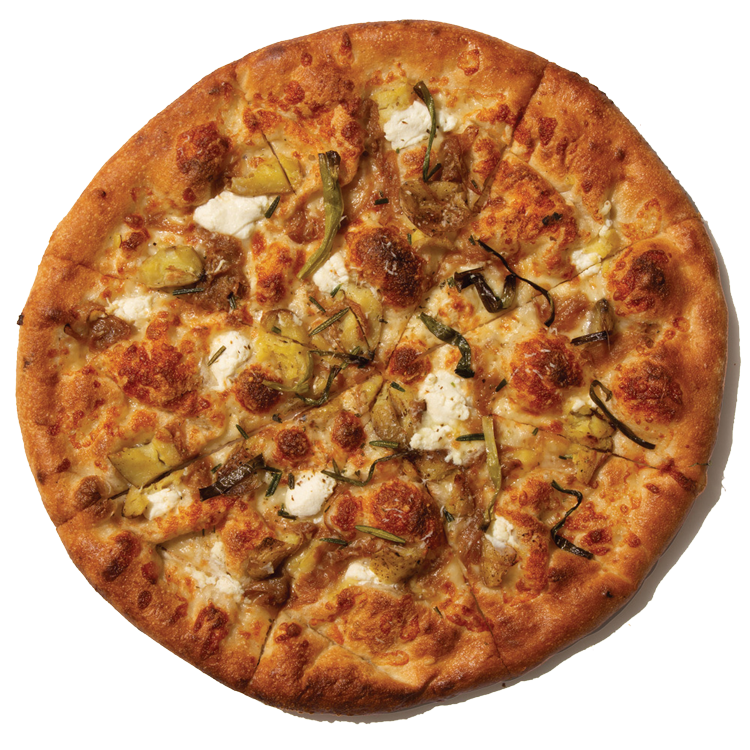 "We Say Potato …"
MTH Pizza
This hip spot from the Muss & Turner's team is a gift to Cobb Countians and the rest of us. We adore this pie topped with fingerlings, ricotta, garlic, crisped rosemary, and caramelized onions. 1675 Cumberland Parkway, Smyrna
Stagione
Double Zero
We dig the artisan quality of these charmingly misshapen, rustic pies. The Stagione is graced with garlic oil, trumpet and shiitake mushrooms, Emmental cheese, confit shallot, and chard. 1577 North Decatur Road, Emory Village
If you want to turn up the heat: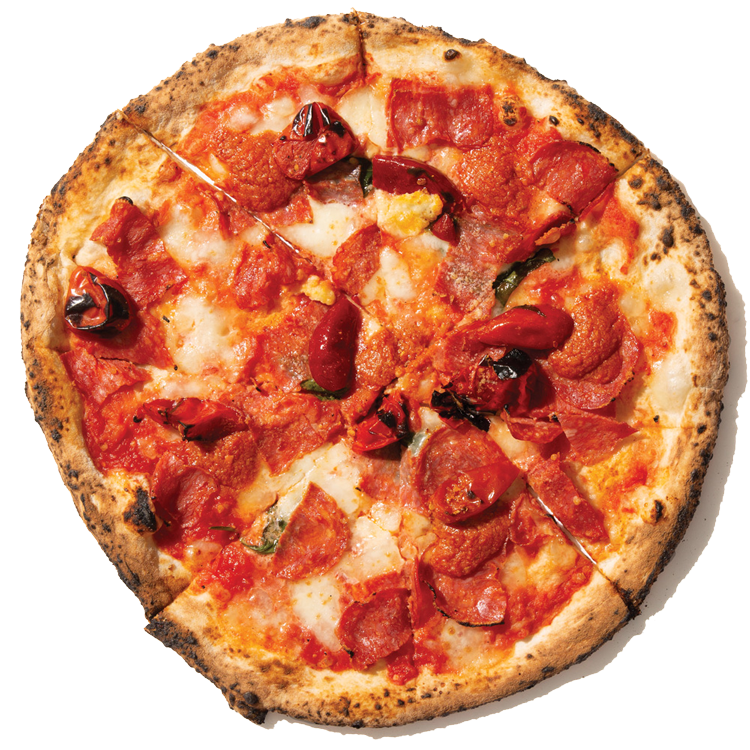 Porreca Piccante
Varuni Napoli
Locations in Midtown and Krog Street Market
This pie is fresh; it holds up even on a long drive home. Spicy peppers and soppressata add heat, but 'nduja (spreadable pork salumi) and potent basil make this the king of spicy pies.
Inferno
Ammazza
591 Edgewood Avenue, Old Fourth Ward
The sweet tomato sauce is the star of this pie, a perfect base for the spicy soppressata and tangy, slightly vinegary Calabria peppers. Add ricotta ($4) to help balance the spice.
If you want a Neapolitan pie: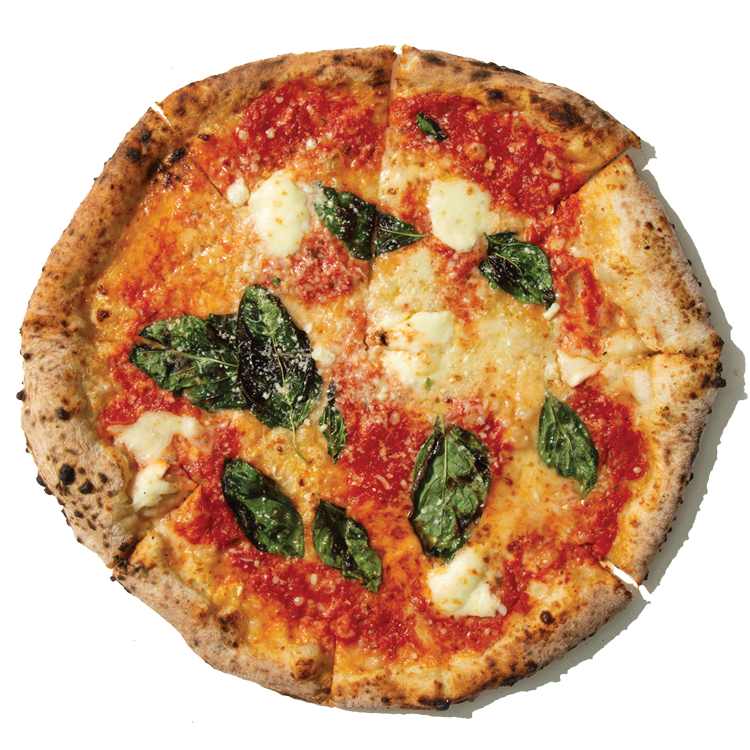 Margherita D.O.P.
Antico
It was an instant phenomenon in 2009, revolutionizing Atlanta's current pizza game. Today, it anchors a mini-empire of Italian magnificence. And this modest margherita remains the star. Locations in Home Park, the Battery, and Avalon
Regina Margherita
Fritti
The pizzeria flanking Ricardo Ullio's iconic Sotto Sotto was way ahead of the pizza curve in 2000. And no matter how many new pies continue to materialize, we'll remain fans of this trusty pizza. 309 North Highland Avenue, Inman Park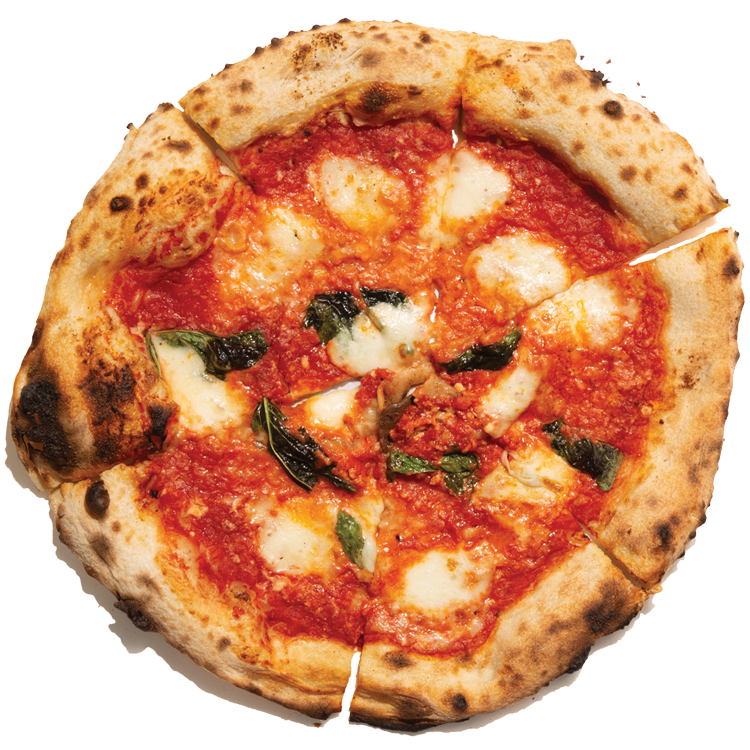 Margherita
Grana
This newcomer, from the team behind the White Bull, serves a pie with crazy-flavorful tomato sauce and a supercharred crust. That flavor combo makes for a standout pizza. 1835 Piedmont Avenue, Piedmont Heights
Margherita Di Bufala
Varasano's
An early pioneer of the city's Neapolitan pizza movement, Varasano's offers magnificently subtle margherita with buttery mozzarella and a crust with a pronounced sourdough tang. Locations in Buckhead and Hartsfield-Jackson
If you want a great single slice: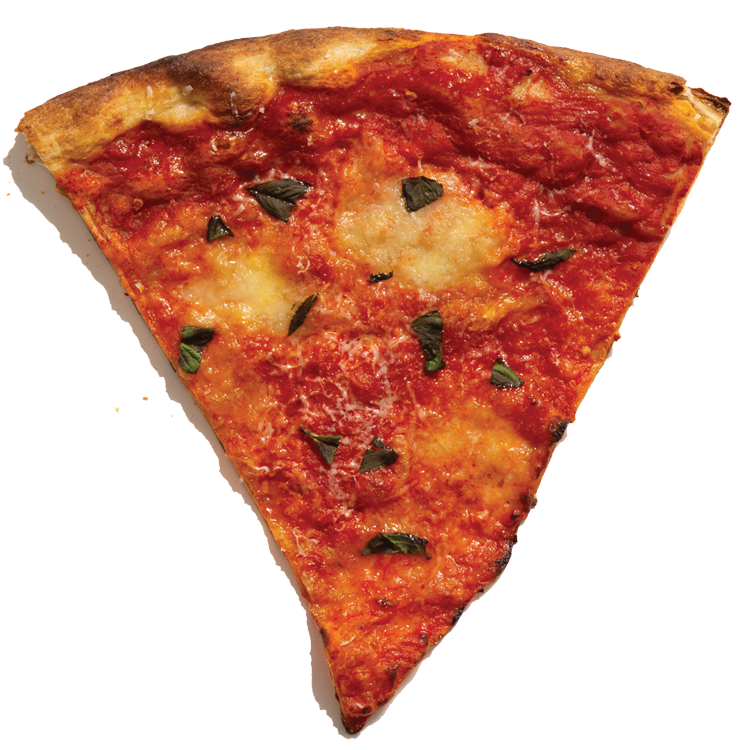 Margherita
Pizza Jeans
Made with Root Baking Co.'s naturally leavened dough, Pizza Jeans' lightly charred, generously sized slices stand out in a crowded field of exceptional pizza—new and otherwise. Ponce City Market, Old Fourth Ward
Spinach-Mushroom
Fellini's
This pizza occupies a special place in the hearts of longtime Atlantans. Open since '82, Fellini's slings distinctive pies—a little bit Neapolitan, a little bit New York. And they still stand up. Seven metro Atlanta locations
Plain Cheese
Labella's
Labella's came along a decade after Fellini's but it somehow feels even older—and is nearly indistinguishable in dingy vibe and spot-on execution from a Brooklyn hole-in-the-wall. 2635 Sandy Plains Road, Marietta
Plain Cheese
Glide
We dig the texture of the crust on these New York–style slices—far sturdier than the intentionally soggy-in-the-middle Neapolitan and yet a little airier than a typical Brooklyn pie. 659 Auburn Avenue, Old Fourth Ward
Our favorite overall: Nina & Rafi's Detroit Red Top
If you're going to start with one Atlanta pizza, make it this pie—but then, make haste to the other 15.