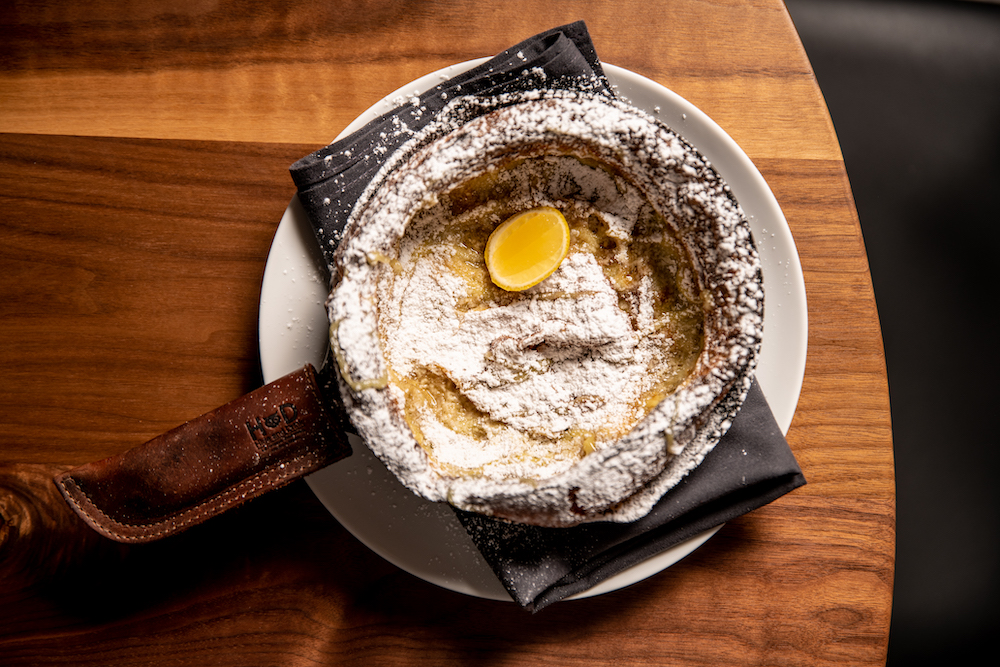 Brunch always sounds like a good idea in theory—indulgent eats, coffee made by someone other than you, and place to socialize in the morning. But then you arrive, and the restaurant is packed, there's no place to sit while you wait, and you desperately need caffeine. If only more brunch spots accepted reservations! While many of our favorite casual go-to spots are walk-in only, the following favorites will save you a table—provided you plan ahead. So, the next time you crave eggs Benedict and a mimosa, go online and snag a brunch reservation at one of these restaurants:
The Chastain
Located in Chastain Park, this bistro features a café for coffee and pastries to go, but on the weekends, diners can enjoy a full-service brunch. Book a table on the terrace and enjoy the fresh air while digging into steak and eggs or pimento cheese grits. Make a day of it and walk the park afterward.
Tiny Lou's
This classy French spot in the Clermont Hotel offers a croque madame and tartine flambe that puts your daily bowl of cereal to shame. But the highlight (when available) is a 23-layer cinnamon roll crepe cake created by executive pastry chef Charmain Ware.
The Americano
Celebrity chef Scott Conant opened this Italian-inspired steakhouse in the space formerly home to celebrity chef Art Smith's Southern Art. Go for the elaborate Bloody Mary cart and live music; stay for the comfortable booths and quiet room where you can actually have a conversation.
Restaurant L.O.A. at Rooftop L.O.A.
This rooftop restaurant in the Interlock on the Westside is practically poolside. So, you can expect health-conscious fare like whipped cottage cheese with orange, honeycomb, and focaccia, as well as hangover-quenching meals like the brunch burger served with egg, bacon marmalade, gruyere, truffle aioli, and pomme frites. Hang by the pool bar for plenty of people watching.
Beetlecat
Every weekend Beetlecat hosts a Donut Brunch in the Den downstairs. Try the sprinkled Unicorn in a waffle cone or the OG ODB with chocolate glaze and chocolate cake crumble. Need more balance? Order the spicy chicken sandwich, which features glazed donuts with chicken in the middle. Savory options like avocado toast and a blue crab omelette are available, too.
Ray's at Killer Creek
If you're someone that hates decisions—or just likes to try it all—the brunch buffet at Ray's at Killer Creek is just the thing. Ray's offers everything from shrimp cocktail to waffles to an omelet station. Bring the family, just be sure to dress to impress. Workout clothes and athleisure are not permitted.
Saints + Council
After a rocky start, this Colony Square restaurant has found its groove—and that groove includes Dutch baby pancakes in not one or two but three varieties. Try the Crispy Chicken + Dutch for a unique spin on chicken and waffles. It comes with blistered collard chips and hot honey maple syrup. Want to escape the heat? Find solace in a movie at the nearby IPIC afterward.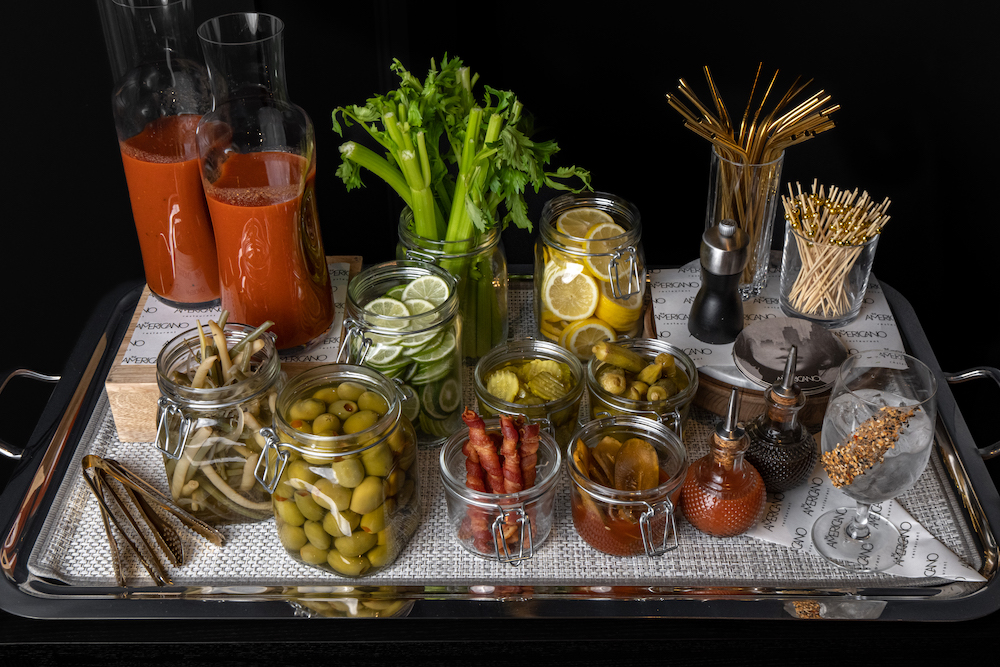 Local Three
Ever wanted to see what goes on behind the scenes in a restaurant kitchen? Local Three's brunch buffet takes place in the kitchen. Diners are invited to walk through as many times as they'd like, snagging smoked salmon toast, strawberry and avocado salad, buttermilk biscuits, and other decadent dishes.
Twisted Soul Cookhouse & Pours
Modern soul food is the name of the game at chef Deborah VanTrece's first Atlanta restaurant. Try the pan-seared red fish with jambalaya grits, moonshine butter, and cabbage and kale slaw or the Southern marinated fried chicken with sweet potato apple chutney, jalapeno collard green rolls, and three-cheese orecchiette.
Murphy's
Tom Murphy's namesake restaurant holds its own in the heart of Virginia-Highland. Make your reservations for crab cake Benedict, malted waffles, and seasonal quiche. Brunch cocktails like the Garden Spritz (cucumber, elderflower, aperitivo, lemon, and sparkling wine) are available, too.
Canoe
One of the most scenic spots in the city, Canoe is set on the banks of the Chattahoochee River. If the weather cooperates, sit outside and enjoy she-crab soup, crispy shrimp salad, and sweet and savory scones with honey butter.