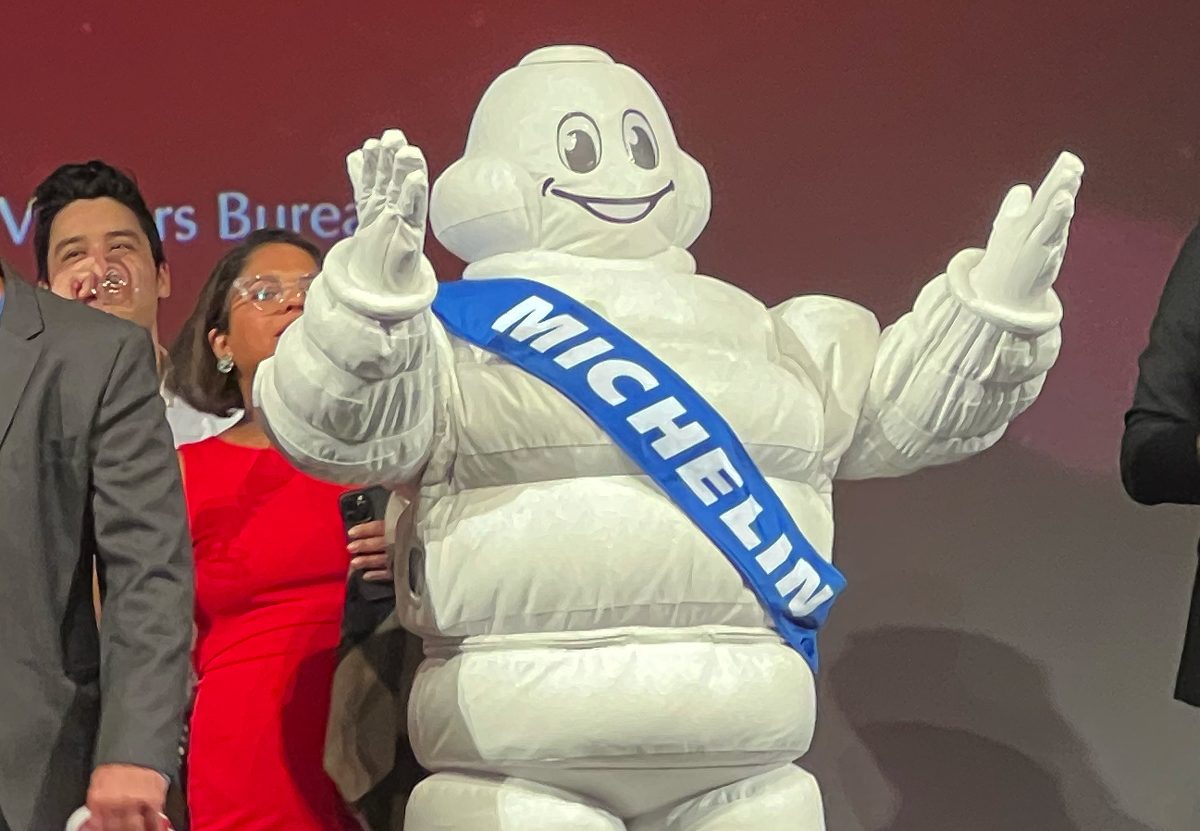 By now you've certainly heard the news: five Atlanta restaurants boast one Michelin Star, with nearly 40 others receiving other distinctions from the prestigious international dining guide. Atlas, Bacchanalia, Hayakawa, Lazy Betty, and Mujo won big, while other longtime favorites like Aria, Kyma, Rumi's Kitchen, and Umi were skipped over altogether. Chefs like Pat Pascarella—who received a recommendation for the White Bull—expressed surprise that Lyla Lila didn't get a Bib Gourmand. (It was deemed "Recommended" instead.) Others have lamented that Georgia Boy, the Alden, and Miller Union deserved a higher honor, and that Gigi's Italian Kitchen and Lucian Books and Wine were passed over.
"I really thought Joey Ward from Georgia Boy and Southern Belle was going to receive a star! I really respect what Georgia Boy does," says Aaron Phillips, executive chef and partner at Lazy Betty. "That being said, I think Michelin did an amazing job reviewing our city and am so proud to be a part of the process." He added that winning a Michelin Star "is a feeling that is hard to put into words."
"When I was speaking with my wife last night, I told her, This is what it must feel like to get drafted into the NFL," Phillips says.
Fred Castellucci III, president and CEO of Castellucci Hospitality Group, which includes Mujo, was relieved. "As a restaurant of Mujo's caliber and price point, it's obviously part of the goal of the restaurant," he says. "To achieve it feels amazing, there's definitely some relief, and I'm super excited for our team and the effect that it has on everybody in the organization."
Read on for six observations from Tuesday night's ceremony at downtown's Rialto Center for the Performing Arts.
The Michelin Man is not the giant you might imagine. Illustrations of the tire company mascot give off large, towering vibes, but the inflatable costumed mascot is human height. That perhaps made it easier for guests pose with "Bib," as he's called, all night long, making him arguably the most popular attendee of the ceremony.
Some chefs skipped the show. Oft considered the Oscars of restaurants—along with the James Beard Awards—Michelin invited numerous chefs to attend its inaugural Atlanta ceremony. Chefs say they weren't sure what that coveted invitation meant—a guaranteed award? Or was Michelin just trying to fill seats? Even among winners, not everyone was there to don the sought-after white jackets. Notably Atsushi "Art" Hayakawa, owner and chef at Hayakawa, missed his One Star moment, as did Juan Fernando Cortés, who was given a special Sommelier award for his work at the Chastain. Antico Pizza Napoletana founder Giovanni Di Palma, whose restaurant was awarded a Bib Gourmand, says he never received his invite, while Rocket Farms Restaurants founder chef Ford Fry let his team at Marcel revel in their "Recommended" status while he attended to a personal obligation.
Glasses, glasses everywhere. The evening kicked off with a cocktail hour in the Rialto's lobby, where guests could snag glasses of wine, craft cocktails, beer, or fancy glass-bottled water. But the theater itself, where the awards were presented, is not equipped with cup holders, and the cement floor slopes downward. All throughout the ceremony, quiet moments of suspense were interrupted by audience members accidentally kicking, knocking, or dropping beverage glasses onto the hard floor [insert audience snickers here].
Chefs have fun with their sense of style. Though most attendees followed the "cocktail attire" recommendation, not every chef donned a suit or gown. Gunshow's Kevin Gillespie, Little Bear's Jarrett Stieber, and Miller Union's Neal McCarthy all wore blazers paired with jeans, with the latter also sporting a pair of Nikes. Fishmonger's Skip Engelbrecht rocked a bold, yellow-and-black-striped jacket. Lazy Betty's Aaron Phillips joked before the ceremony that he better get his money's worth from his new Macy's outlet sweater. (He did.)
OTP is out … this year, at least. A representative for Michelin confirmed the inspectors limited their evaluations to restaurants located inside the Perimeter, with potential to expand the coverage in the future. That means much-lauded restaurants like Spring and Seed Kitchen & Bar in Marietta, international staples such as Masterpiece and Com Ga Houston in Duluth, and northern Buford Highway spots including Woo Nam Jeong Stone Bowl House, were excluded, as was fan favorite O4W Pizza in Duluth.
Black and female representation was still lacking. By far and large, the majority of folks honored on Tuesday were men. There were of course some notable women honored: Anne Quatrano of Bacchanalia, Deborah VanTrece of Twisted Soul Cookhouse & Pours, Mia Orino of Kamayan ATL, Thip Athakhanh of Snackboxe Bistro, Erika Council of Bomb Biscuit Co., Lis Hernandez of Arepa Mia, Jiyeon Lee of Heirloom Market, and Sahar Siddiqi of Chai Pani, among others. But ultimately, the male-to-female ratio mirrors that of the restaurant industry as a whole. In addition, only three Black-owned restaurants were honored: Twisted Soul, Bomb Biscuit, and Busy Bee. (Only six Black chefs have ever been awarded a Michelin Star—none were awarded one in Atlanta.) Here's hoping we see more representation in future guides.