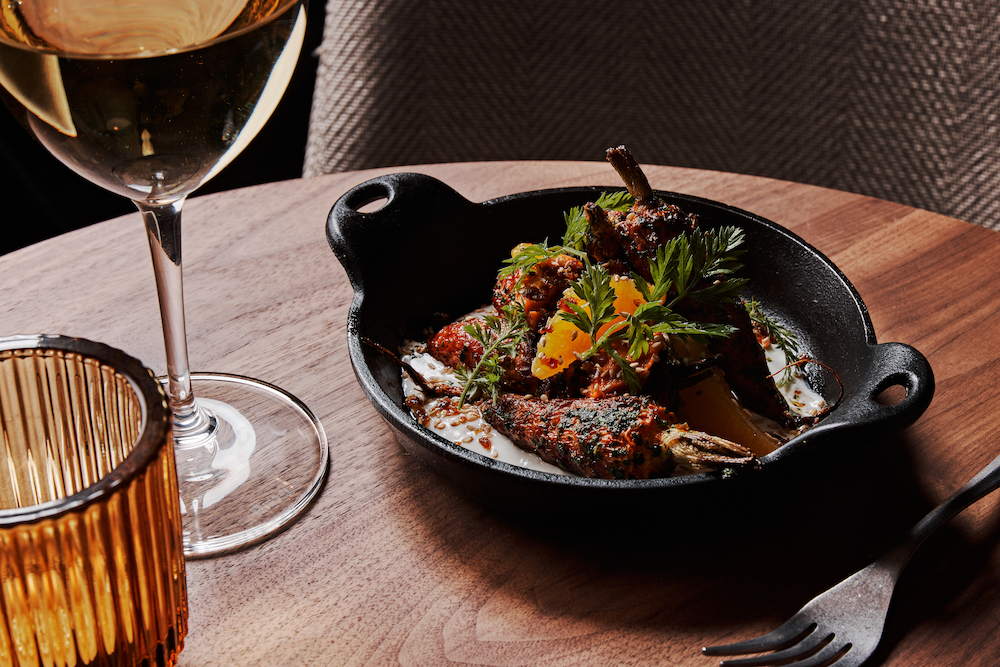 It's baaack! After being shuttered for more than two years, Holeman & Finch Public House will open at Colony Square on February 9 for dinner. Brunch, lunch, and breakfast will follow in the coming weeks.
Chef Linton Hopkins, founder of the Peachtree Road Farmers Market, C. Ellet's, Hop's Chicken, and H&F Burger, opened Holeman & Finch Public House in Brookwood in 2008 with his wife, sommelier Gina Hopkins. The restaurant was a sharp contrast to their adjacent, white-tablecloth spot Restaurant Eugene, utilizing a whole-animal (and whole-vegetable) approach before it was cool, platters of charcuterie, and a take on the croque monsieur called the Crunchy Gentleman. (Yes, it's still on the menu.)
It's the place many attribute to the start of the craft cocktail movement in the South, with Greg Best behind the bar. (Regan Smith and Andy Minchow also made their mark.) But it was Hopkins's double cheeseburger that propelled Holeman & Finch to local pop-culture fame. Originally available only after 10 p.m.—with a limit of 24 per night—the gooey creation brought in swarms of hungry drinkers who'd snag a spot at the bar long before the clock struck. Even after Hopkins started serving the famed burger at brunch, and later, on the regular dinner menu, it caused a stir. So much so that Hopkins later launched a quick-serve food stall called H&F Burger, which has outposts at Ponce City Market, SunTrust Park, and Mercedes-Benz Stadium. The beloved burger will be served at the new Colony Square restaurant.
Beverage manager Brendan Town (formerly of the Lawrence) will be making thoughtful cocktails, too, using a diversity of spirits and techniques, from compression to dehydration. An expanded wine list featuring 60 bottles will be available as well.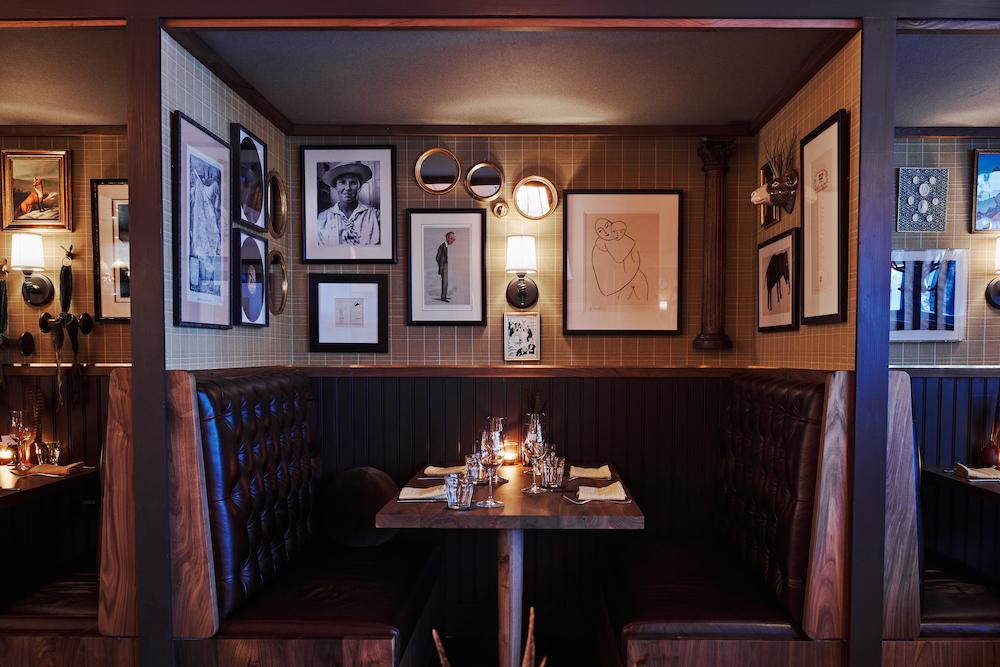 But to Hopkins, Holeman & Finch stands for more than a burger and a beverage. "It's a synthesis of what we've done over 20 years of running restaurants," he says. "It's about simplicity done well. Doing simple can be deceptively hard." His current obsession is toast. "Our entire menu is things that go with toast: cheese, charcuterie, chicken liver pate, calf brains, hamburger. We use different breads, different fats, griddle versus oven. It's fascinating," he says. "We need to be precise. We just went through the details of lemons—we're using ones with high juice and fewer seeds. It's the difference between an amateur football team and the NFL."
For a while, Hopkins will be at the restaurant daily, working with chef de cuisine Mason Bostwick. Breakfast-goers will see Grapefruit Supreme, eggs Benedict, savory oatmeal, a rice flour waffle, and an English breakfast, along with croissants from Hopkins's bakery the Buttery. Lunch is about salads and soups, such as shrimp and peanut chowder, while the dinner menu features clams cooked with bourbon and jalapenos and a Sunday roast. Pastry chef Ayanna Reid recently replaced Jennifer Yee at Hopkins and Co. Look for her apple crumble pie, sticky toffee pudding, and house-made whole milk ice cream. Hopkins wants people to think of Holeman & Finch as an after-dinner stop for dessert and coffee—a place everyone feels welcome.
Hopkins describes the new Holeman & Finch as familiar, but with more warmth. "It's the place we want to hang out with what we want to eat," he says. With more than 100 seats, plus a patio, the Colony Square location is about twice the size of the original. This one features an oyster bar, a zinc cocktail bar, and local dark wood among the decor. More than 200 mementos and custom artworks—from a banjo to copper pots—add a personal flair.