Neighborhood markets
Big Bear Foods
Area stalwart popular for its meat and produce selections. 683 Joseph E. Lowery Boulevard Southwest, West End
Candler Park Market
Well-stocked store with good beer and wine, plus a sandwich counter. Candler Park
Carver Neighborhood Market
Full-service grocery with a mission to increase food access. Perks: a coffee counter. South Atlanta
David's Market
Homey, eclectic produce shop with Southern comestibles (boiled peanuts, country ham, vintage sodas); tomatoes are a specialty. Lavista Road
Goodr
Pop-up produce mart emphasizing access to healthy foods; follow @goodrco on Instagram to find out where it's going to be.
Grant Park Market
Groceries, produce, beer and wine; attached to a small dining section serving breakfast and lunch. Grant Park
Floral Park Market
Local produce and meat, fine prepared meals, artisan condiments, gifts—plus, of course, flowers. Berkeley Park
Intown Market & Deli
Centrally located convenience store with basic groceries, sandwiches, and beer and wine. 349 Decatur Street Southeast, Sweet Auburn
JD's Summerhill
Variety Deli Convenience store with hot Jamaican food served out of the back. 559 Martin Street Southeast, Summerhill
Kelly's Market
Upscale and locally made groceries, wine and beer, a small produce section, and a deli counter. Decatur
L&M Market
Conveniently located and well-stocked neighborhood mart with a good selection of beer, wine, soju, and sake. 785 Argonne Avenue Northeast, Midtown
Little's Food Store
Beloved neighborhood bodega with a hot counter serving an especially beloved cheeseburger. Cabbagetown
Lucy's Market
Upscale market with produce, prepared food, and Georgia-made snacks, home goods, gifts, and flowers. Buckhead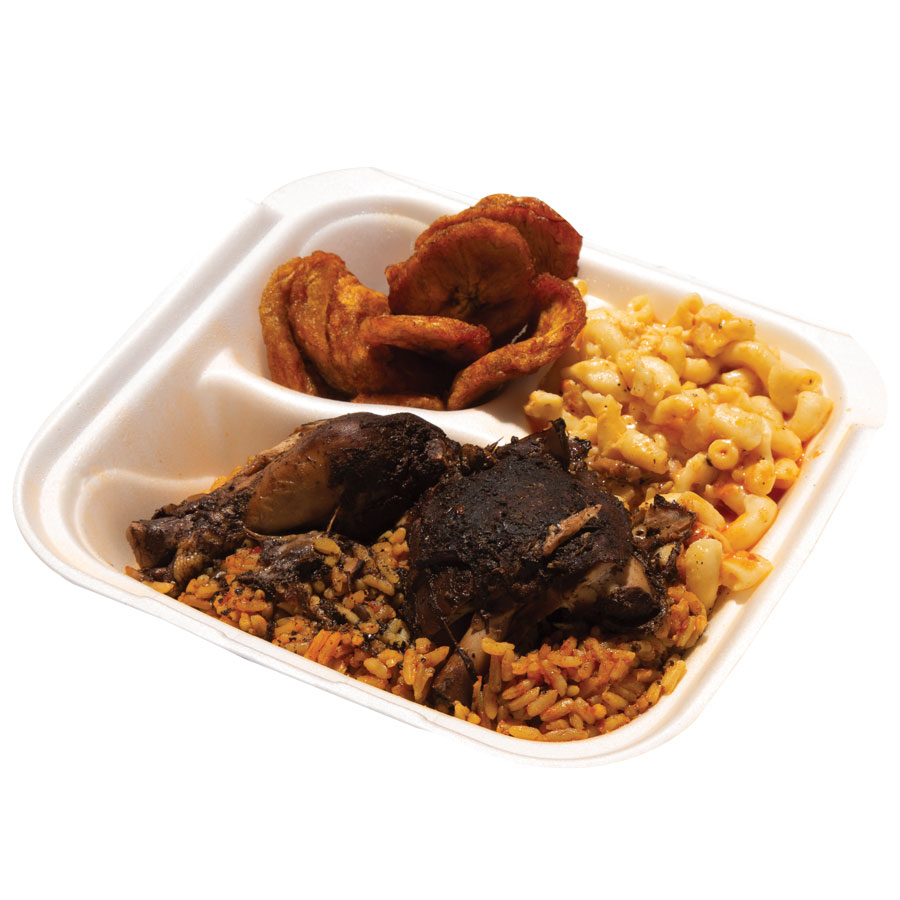 Municipal Market
Venerable curb market with an array of vendors: produce, seafood, and spices and seasonings, plus stalls selling hot food. Sweet Auburn
Nourish + Bloom Market
Fully automated, contactless market offering healthy staples, plus hot foods (prepared by humans). Trilith
Oakhurst Market
A butcher counter, some bread, produce, beer and wine, and other provisions—including excellent grab-and-go options. Oakhurst
O4W Town Pantry
Newish neighborhood market with gourmet and organic groceries, household goods, beer and wine, and a sandwich counter. Old Fourth Ward
Savi Provisions
Small upscale grocer with outlets around the metro and lots of locally made stuff: coffee, ice cream, beer, and the like. Multiple locations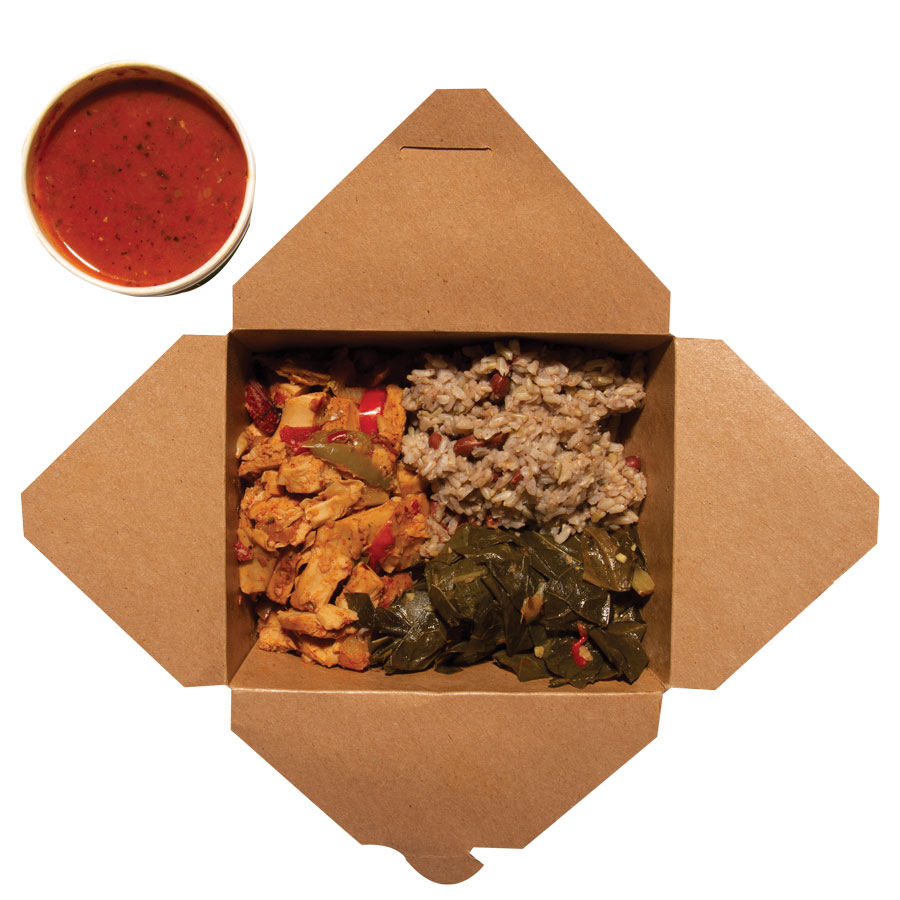 Sevananda Natural Foods Market
Atlanta's only co-op grocery is almost 50 years old, boasting a hot bar, grind-your-own nut butters, and lots of vegetarian and organic options. Little Five Points
Westview Corner Grocery
Full-service neighborhood market specializing in natural, organic, and locally made products; also drinks, snacks, and an indoor coffee counter. Westview
Gourmet & specialty
Alon's Bakery & Market
Venerable French market, from Alon Balshan, with riches galore: fancy European groceries, cheese and charcuterie, bread and pastry, prepared foods—and more. Buckhead and Morningside
Asia Halal Meat
Popular butcher with a small selection of South Asian groceries. One highlight: marinated chicken 65 by the pound. 1622 Woodcliff Drive Northeast, North Druid Hills
Bella Cucina
"Artful living" boutique with upscale pantry items, gift baskets, and kitchenware—plus, cooking and other classes. Buckhead
Buckhead Butcher Shop
Extensive meat and seafood offerings—from Wagyu beef to lamb merguez sausage—plus charcuterie, pasta, jam, butter, and other accoutrements. Buckhead
The Butcher on Whitlock
Owned by chef Scott Grieve and featuring fresh meats and seafood plus beer and wine, cheeses, and various grilling accessories. Marietta
The Buttery ATL
Chef Linton Hopkins's small but mighty shop, with superlative cheese and charcuterie, pastries, pantry items, and prepared foods, including one daily hot dinner with optional wine pairing. Cheshire Bridge
Capella Cheese
Atlanta's finest (and newest) cheesemonger, operated by Raymond Hook, with a small selection of other upscale items (chocolate, charcuterie, etc.). Armour Yards
Chop Shop
A partnership between Pine Street Market and Riverview Farms focusing on sustainably raised, grass-fed meat; check out the Swine Club, a monthly subscription for meat and cheese with wine pairings. Edgewood
Evergreen Butcher + Baker
Georgia-raised meat, immaculate breads and pastries made with regional flours, a tiny but well-chosen grocery selection—and a famous Sunday-afternoon cheeseburger. Kirkwood
Fishmonger
A hybrid seafood market, cafe, and raw bar, with Florida fish-shack vibes (but fancier). Multiple locations
Hero BoVino
Butcher counter with a few choice grocery items—heirloom dried beans, salumi, etc.—tucked into the Hop City beer store in the Lee + White development. 1000 White Street Southwest, West End
Heywood's Provision Company
Butcher offering not just fresh meat but also a wide range of prepared products: sausage, bacon, deli meat, and various fats, stocks, and sausages. Marietta
Kathleen's Catch
Fresh seafood delivered daily, plus prepared items including a well-regarded lobster roll. Multiple locations
Kinship Butcher & Sundry
Whole-animal butcher also selling cheese, produce, natural wines, sandwiches, and pastries; plus top-shelf coffee drinks courtesy of Academy Coffee ATL. Virginia-Highland
Kosher Gourmet
Not just fresh kosher meat but also sliced meats, sandwich and bagel trays, and various delicatessen items: egg salad, whitefish salad, and the like. North Druid Hills
Midtown Butcher Shoppe
Old-school butcher and wine shop with an extensive, Italian-leaning selection of prepared foods, including baked manicotti and Caesar salad. Midtown
Oak Grove Market
Manifold cuts of meat and poultry, plus seafood; also available: hot breakfast, daily lunch specials, and other prepared foods and grocery items. Lavista Road
Patak Meat Products
Old-world butcher with both wholesale and retail components; specialties include an extensive menu of sausages, from Czech salami to Polish kabanos to Scottish bangers. Austell
Patton's Meat Market
Family-owned business with Angus beef, fresh sausage, pork and chicken, and various produce, rubs, and sauces. Duluth
Pine Street Market
Whole-animal butcher with specialty offerings like bacon from Duroc pigs; various sausages and charcuterie; and specialty groceries and meat subscription boxes. Also: butchery classes. Avondale Estates
Shields Meat Market
Classic neighborhood butcher serving Decatur and beyond since 1947. Emory Village
The Spotted Trotter
Charcuterie specialist with various award-winning salamis (Calabrian, black pepper–sorghum), sausage links from around the world, and deli meats, in addition to fresh beef, pork, chicken, and so on. Reynoldstown
Staplehouse
Formerly an upscale restaurant, now an upscale neighborhood market, featuring a judicious selection of gourmet groceries, wines, and a prepared food counter with sandwiches, salads, pastries, and charcuterie. Old Fourth Ward
Star Provisions
The "pantry" to Anne Quatrano and Clifford Harrison's neighboring Bacchanalia, with fancy condiments; bread, pastry, cheese, and charcuterie; beautiful gifts; and fresh-made soups and sandwiches. Blandtown
Wadada Healthy Market and Juice Bar
Atlanta's "first Black-owned and woman-owned vegan grocery store and juice bar," with lots of fresh and bottled juices, grab-and-go food, bulk herbs and teas, home and body products, and more. West End
Smaller national/regional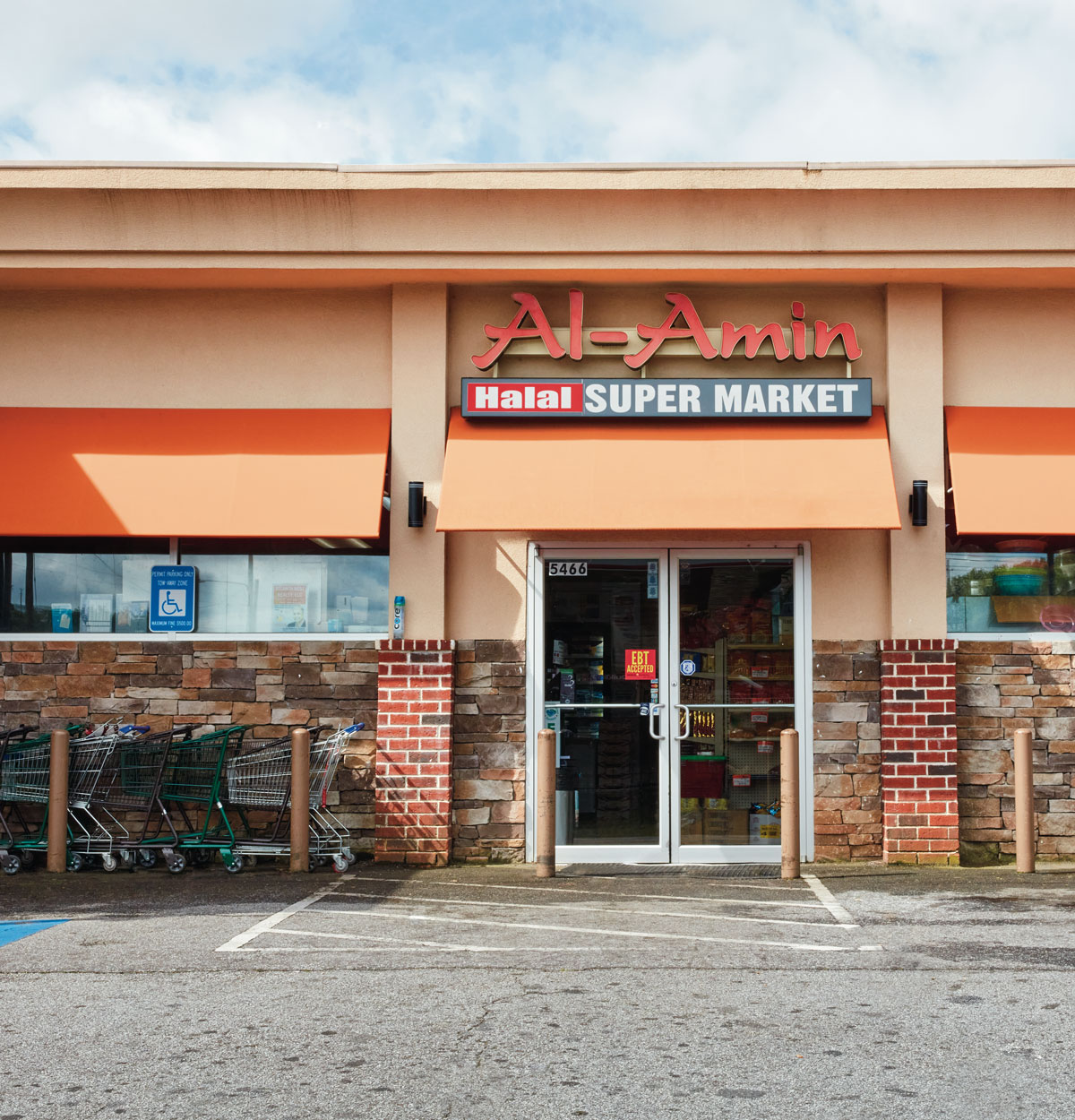 Al-Amin Halal Restaurant and Supermarket
Halal meat, fresh produce, and South Asian grocery staples in a small market attached to a Bangladeshi eatery. Doraville
Bakkal International Foods
A tiny, tightly packed market holding untold Middle Eastern and European riches: fresh bread, cheese, spices, pickles, candies, grains and pulses, and more. Sandy Springs
Bernhard's German Bakery & Deli
Mostly fresh breads, pastries, and deli items, with a small grocery selection of German chocolates and candies, jams, condiments, etc. Marietta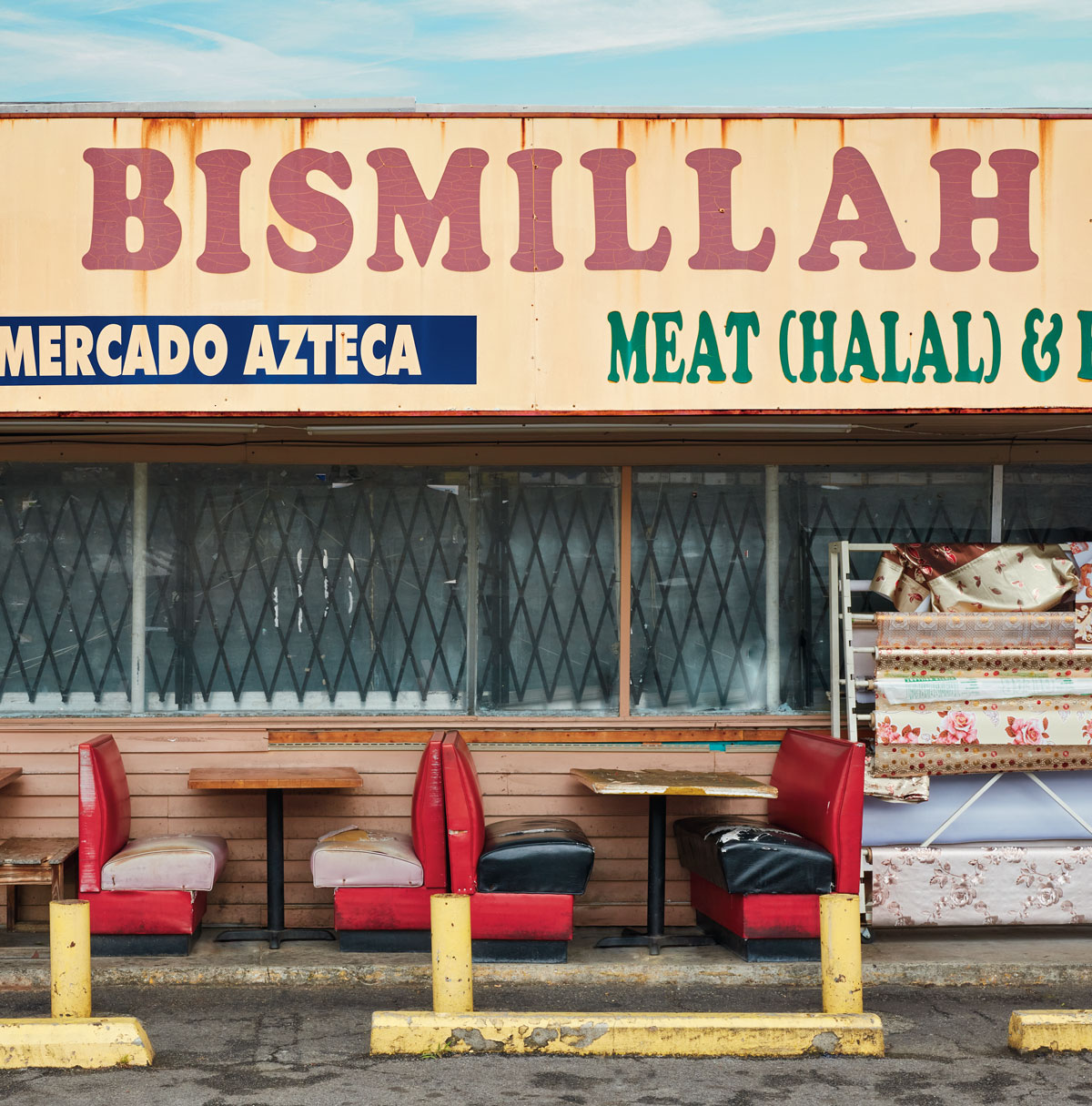 Bismillah Supermarket
South Asian groceries—halal meat, fruits and veggies, dry goods—attached to a well-liked Bangladeshi restaurant. 4022 Buford Highway Northeast, Chamblee
Carniceria Los Pinos
A grocer, a butcher, a baker, plus an in-house taqueria. 6342 Roswell Road Northeast, Sandy Springs
Dinho Market of Atlanta
Chinese groceries, a butcher counter, fresh noodles, plus woks and other cookware and flatware. 5379 New Peachtree Road, Chamblee
E. 48th Street Market
Old-school sandwich shop/deli counter with a judicious selection of Italian groceries and wine. Dunwoody
Euro Gourmet Foods
Eastern European grocer—lots of meats, cheeses, tinned fish—attached to a popular Bosnian restaurant. 488 Gwinnett Drive, Lawrenceville
First Oriental Market
Eclectic spot with some hard-to-find East Asian groceries, plus plants, housewares, etc. 2774 East Ponce de Leon Avenue, Decatur
Georgetown Food Market
Wide assortment of products from across the Caribbean: spices, saltfish and goat meat, ground provisions, baked goods, and more. Belvedere Park
Gohan Market
Japanese rice, noodles, sauces, seasonings, candies, and home products—plus a hot-food counter in the rear of the store. Peachtree Corners
Ike's Tropical Food Market
Fufu flour, agege bread, palm oil, fresh and dried fish, spices, and more at this well-stocked African mart. Multiple locations
Indian Bazaar
Densely packed South Asian grocery with a produce section and lots of dried goods—plus, freshly made samosas. 4639 North Shallowford Road, Dunwoody
Indo-Pak Grocery
South Asian market with an attached restaurant. Riverdale
Kabul Market
Tiny Afghan mart—the metro's only—selling halal meats, flatbreads, packaged goods, and homemade yogurt. Decatur
Leon International Foods
Compact selection of Middle Eastern groceries, plus fresh-made falafel, hummus, grape leaves—and amazing baklava. Near Tom Moreland Interchange
Maleda Market
Injera, berbere, coffee beans, and other Ethiopian goodies, plus hot food. Stone Mountain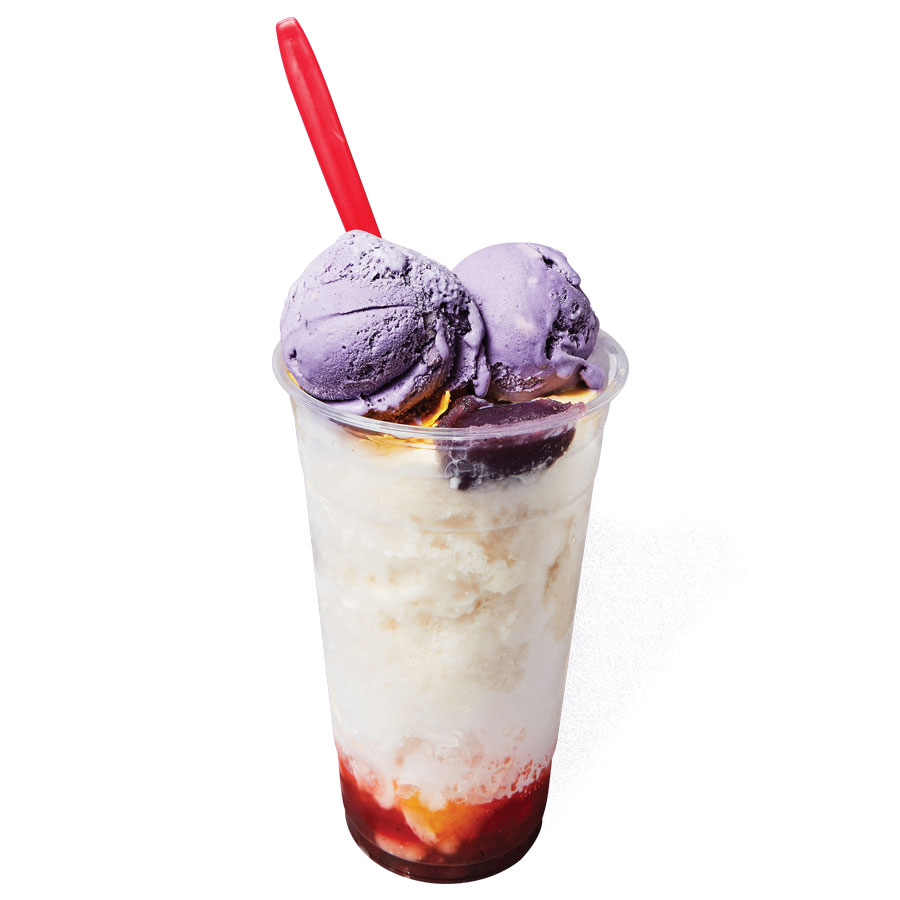 Manila Mart
Pint-sized Filipino grocery with a famous specialty: the frozen dessert halo-halo. Doraville
Mediterranean Bakery and Sandwich
Fresh bread, seasonal produce, pickles, cheese—plenty of Middle Eastern faves, plus a popular food counter with shawarma, falafel, and the like. Embry Hills
Nepali Food Mart
A small grocery selection, plus a counter serving momo (dumplings) and thukpa (spicy noodle soup). Clarkston
El Progreso #14
Famous for its "prison tacos" (it's across the street from the federal pen), this is also a tiny Mexican grocery and meat counter. 1460 Boulevard Southeast, Benteen Park
The Queen's Pantry
Your one-stop shop for biscuits, crisps, cereals, jams, and other faves from across the British Isles. East Cobb
Rio Brazilian Supermarket
Butcher with fresh cuts and sausages, plus a small Brazilian grocery selection. Cumberland
The Spicy Peach Kosher grocery with a generous selection, plus an in-house deli—the Peach Pit—serving panini, pizzas, sushi, and more. Toco Hills
Talar's Market
Halal meats, fresh bread, homemade baklava—and plenty other Middle Eastern staples. Plus, a counter serving kebabs and shawarma. North Decatur
Tiptop Kosher Market
Tiny spot with Israeli essentials, plus a restaurant component serving shakshuka, schnitzel, and other goodies. North Peachtree Road near I-285
Tomato Japanese Grocery Store
Fresh veggies and fish, Japanese condiments, gift items, refrigerated and instant noodles, and lots of snacks. Marietta
Tuscany at Your Table
Upscale Italian deli with housemade noodles, sauces, and other entrees to take home; sliced meat, cheeses, and olive oils and other condiments; and panini to order. Virginia-Highland
Wagaya
Small, well-stocked Japanese grocery attached to a restaurant of the same name, with everything from sashimi-grade fish to Japanese beer and produce. Home Park
Bigger guys
Atlanta State Farmers Market
Year-round, 150-acre open-air market with fruits and veggies, meats and cheeses, plants, and more. Forest Park
Buford Highway Farmers Market
One of the seven wonders of the world, with incredible international produce, cheese, seafood, pastries, snacks—the list goes on. Doraville
Cherians International Groceries
Atlanta-area supermarket chain offering Indian essentials, including home goods, cookware, and health and beauty. Get a dosa from the hot bar. Multiple locations
City Farmers Market
Big international mart with fantastic produce. Multiple locations
Food Depot
Discount chain with a bunch of outlets in the Atlanta area and beyond. Multiple locations
The Fresh Market
Upscale chain with lots of prepared foods and local ingredients. Multiple locations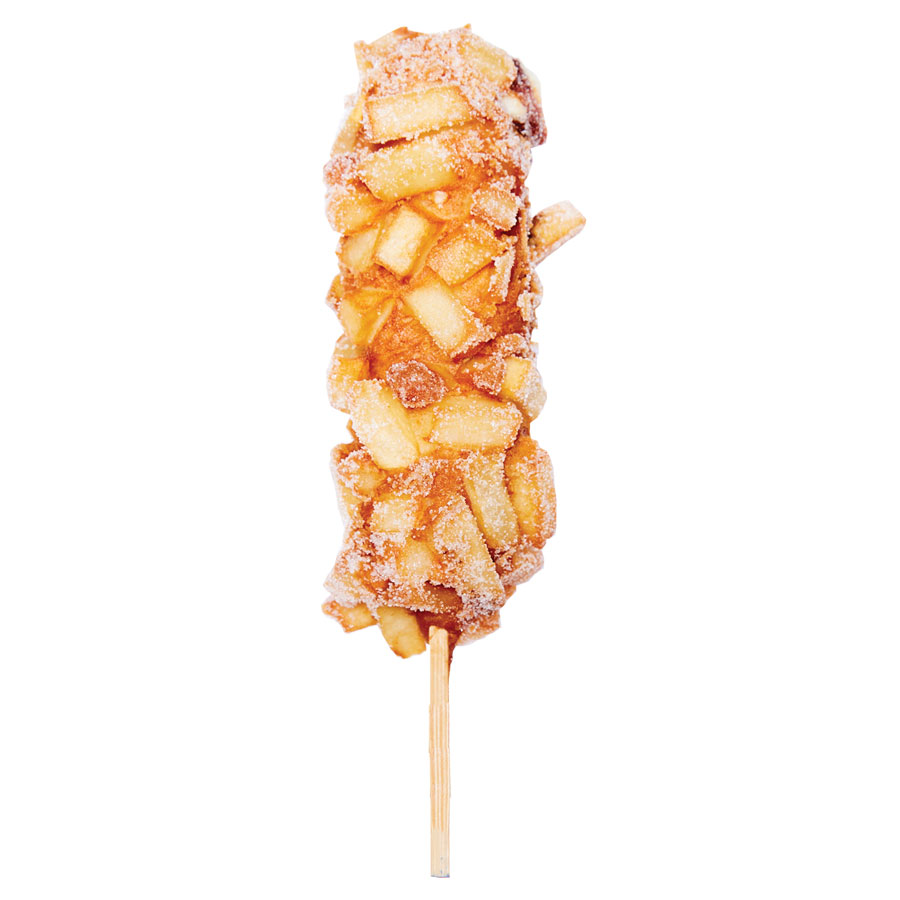 H Mart
Korean giant with a broad selection of East Asian ingredients, rice cookers and other home goods and appliances, and tasty prepared foods. Multiple locations
Jusgo Supermarket
Tons of Chinese and other Asian offerings, but don't miss the amazing food court. Duluth
Mercado Fresco
Big Latin supermarket in the same complex as Plaza Fiesta. Chamblee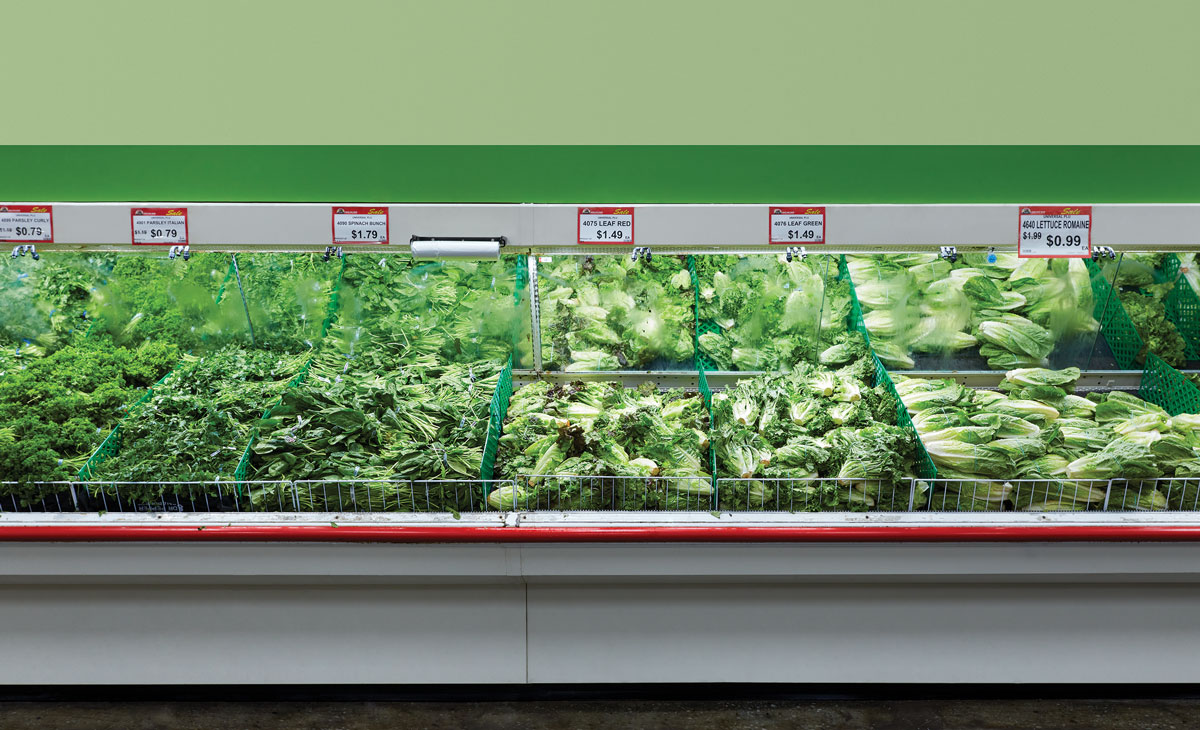 Nam Dae Mun Farmers Market
Metro-area chain with seven outlets and a broad array of international selections, largely Asian and Latin American. Multiple locations
Patel Brothers
Chicago-based supermarket chain offering Indian dry goods, produce, and more. Multiple locations
El Progreso Supermarket
Meat, produce, and Latin grocery staples—plus an in-house taqueria. Brookhaven
Sprouts Farmers Market
Arizona–based, organics-oriented chain with good produce and a bulk section. Multiple locations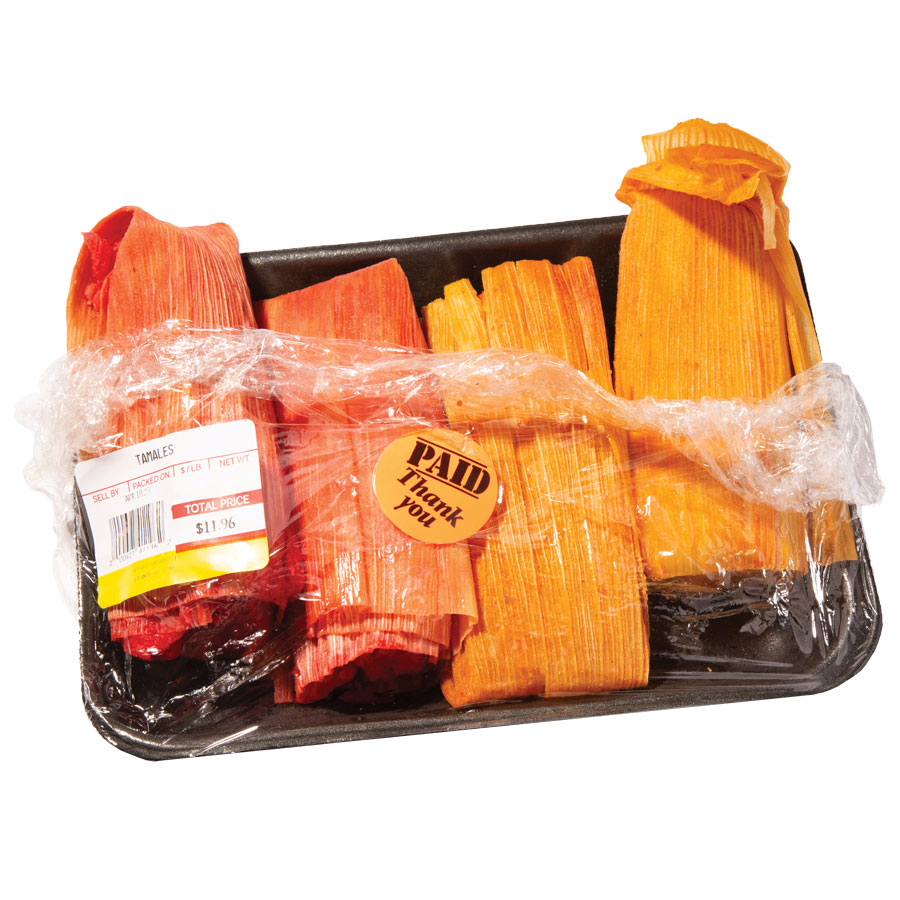 Supermercado Chicago
Big Latin grocery on BuHi with a restaurant inside. Doraville
Wayfield Foods
Atlanta-area chain with seven stores and low prices. Multiple locations
Your DeKalb Farmers Market
Venerable institution with a globe-spanning produce section, plus meat, fish, spices, breads, pastries—and much more. Scottdale
Massive guys
This article appears in our June 2023 issue.