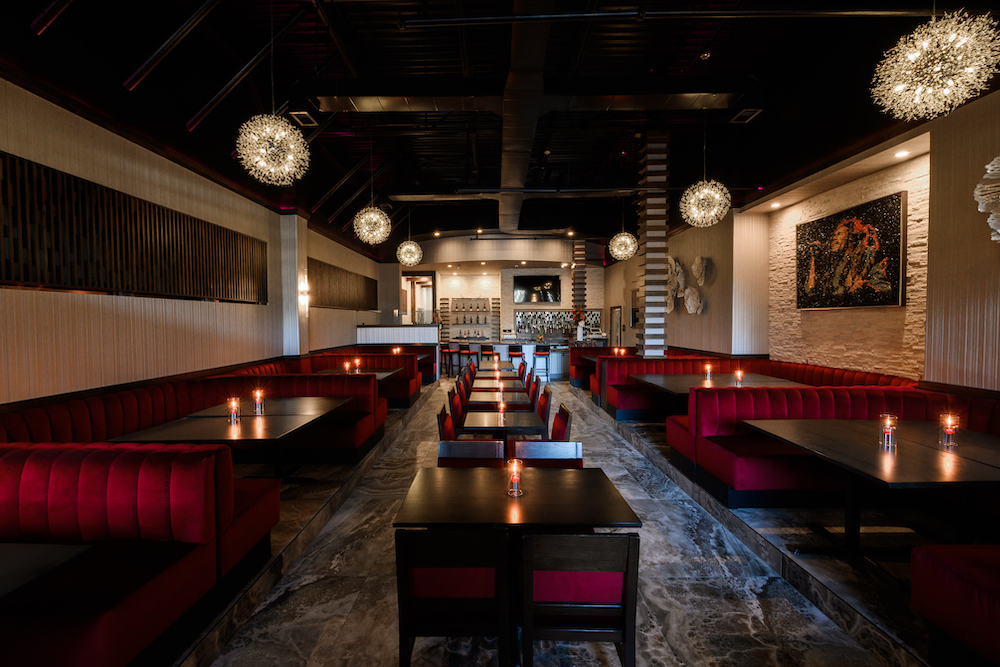 It's an understatement to say that last year was rough, especially for the restaurant industry. As the Covid-19 pandemic continues, many restaurants have been forced to rethink their business models—or have had close completely. Yet the industry has remained resilient and innovative, introducing new menus and options like curbside pickup, embracing delivery-only ghost kitchens, and expanding outdoor dining. And new restaurants are still opening, giving us new options to look forward to—whether you choose to dine in or out. Here are the most anticipated restaurants of 2021, in no particular order.
Kinship Butcher & Sundry
Starting February 1, Virginia-Highland residents will be able to shop for meat, cheese, bread, and wine at a new neighborhood market. Located in a historic building along the intersection of North Highland and Virginia avenues, Kinship owners Myles Moody and Rachael Pack hope to bring old-time hospitality to the area. 1019 Virginia Avenue Northeast
Pizza By the Slice
It's been more than four years since chef Anthony Spina's O4W Pizza (and its beloved Grandma Pie) moved to Duluth. Now, after departing the kitchen at Nina & Rafi, Spina is going back to his New Jersey roots and opening a new ITP pizza spot. Pizza By the Slice in Virginia-Highland will serve a plethora of slices and pies, but will specialize in the square Sicilian-style. 1021 Virginia Avenue Northeast
Bar Vegan
Slutty Vegan's Pinky Cole is taking over the space formerly home to the Mercury on the second level of Ponce City Market. Though the space will be beverage-driven, it will also serve popular items from Slutty Vegan, in addition to vegan bar food. Its grand opening is set for Valentine's Day. 675 Ponce de Leon Avenue Northeast
Holeman & Finch Public House (re-opening)
Longtime restaurateurs Linton and Gina Hopkins closed their flagship restaurant Holeman & Finch Public House—yes, the one that premiered the famous burger—in Brookwood in March 2020. It's scheduled to reopen in May in Colony Square with a 1,100-square-foot patio, plus new lunch and coffee programs. 1201 Peachtree Street Northeast
Mujo
The brick-and-mortar version of this Castellucci Hospitality Group sushi pop-up will launch as a reservation-only omakase spot mid-year on the Westside. Led by sushi chef Jordan Trent Harris, Mujo will serve seafood sourced from Japan, as well as dishes made with local and seasonal produce. For now, sushi lovers can continue ordering nigiri, rolls, and small plates—or omakase to go—from the pop-up, based out of Cooks & Soldiers. 691 14th Street Northwest 
Chattahoochee Food Works
Curated by celebrity chef Andrew Zimmern and Gansevoort Market creator Robert Montwaid, Chattahoochee Food Works is a 25,000-square-foot food hall with a plethora of outdoor seating and 31 stalls. Highlights include Graffiti Breakfast, Taqueria La Luz, Pomodoro Bella, and Sakura Ramen Bar. Expect it to open by March. 1235 Chattahoochee Avenue Northwest
The Continent
Chef Scotley Innis, of ghost kitchen Scotch Yard, is bringing his eclectic Afro-Caribbean fare to Buford Highway. Mike Haze, of the Red Phone Booth, will be slinging cocktails crafted with fresh produce and herbs, and there's a cigar lounge, too. The Continent is all but ready to open—it just needs its liquor license. 4300 Buford Highway Northeast
The General Muir Sandy Springs
Chef Todd Ginsberg's popular take on a Jewish deli, the General Muir, is expanding to the Perimeter. Located in the City Springs development, near the Select and Flower Child, the General Muir will serve an all-day menu of bagel sandwiches, platters, and meats, such as Ginsberg's popular pastrami. One big difference from the Emory Point location is the Sandy Springs spot will offer the "Friday night" fried chicken every night of the week. Other dinner items include brisket with spaetzle, smoked butternut squash, Brussels sprouts, and prunes; and a spicy sea bass stew, inspired by Sephardic chraime (a Jewish fish dish). The restaurant is now open. 6405 Blue Stone Road, Sandy Springs
Georgia Boy and Southern Belle (re-opening)
Though it's not their first launch, we have our eyes on Poncey-Highland sister spots Georgia Boy and Southern Belle. Chef/owner Joey Ward's restaurants went on pandemic-related hiatus January 1st. Now, Ward says he's targeting a mid-February or early March reopening for these highly acclaimed restaurants. 1043 Ponce de Leon Avenue Northeast 
D Boca n Boca
Making the list for the second year in a row is owner/chef Helio Bernal's authentic Mexican spot in Summerhill. Slated to open in March, D Boca N Boca will serve small plates inspired by the Yucatan and Veracruz regions. Don't miss the house-made tortillas. 39 Georgia Avenue Southeast
Rumi's Kitchen Colony Square
Ali Mesghali's Persian palace is a favorite culinary hotspot in the 'burbs. After expanding from Sandy Springs to Alpharetta's Avalon in 2017, Mesghali decided to try his luck ITP. Rumi's opens this spring in Midtown's Colony Square, serving lamb kabobs and basmati rice in a high-end atmosphere. 1197 Peachtree Street Northeast
Whatever Gunter Seeger does
Internationally renowned for Seeger's, his late 1990s namesake Buckhead restaurant, Michelin starred chef Gunter Seeger worked in New York for the past decade, but the Covid-19 pandemic brought his family back South. He told the Atlanta Journal-Constitution in May that he plans to open a new concept that is a "multilevel experience" in the city. He's still working out the details.
Rodney Scott's Whole Hog BBQ
South Carolina pitmaster Rodney Scott is bringing his James Beard Award-winning cooking to West End. His namesake restaurant will serve pork, ribs, and chicken cooked over wood coals. It's planned to open this summer in the MET development. 680 Murphy Avenue Southeast
Nagomiya
The founders of robata grill Chirori and neighboring Japanese restaurant Wagaya are opening a new Japanese eatery in the Hanover West Peachtree building in February. With a name that means "tranquility," Nagomiya will serve ramen, rice bowls, and sushi in a peaceful atmosphere complete with a small ginkgo tree garden. 1010 West Peachtree Street Northwest
Pollo Supremo
Fresh off the success of Supremo Taco on Memorial Drive, Nhan Le (Octopus Bar, 8Arm) is opening a chicken joint called Pollo Supremo in East Atlanta in March. He and partner Duane Kulers will serve pollo asado along with a few sides, soup, and dessert. There will be a 40-seat patio and a drive-thru. Le is also working on a fish market called Fishmonger in Virginia-Highland. 792 Moreland Avenue Southeast
Press Start
Richard Tang (Girl Diver, Char Korean Bar & Grill) is trying his hand at the bar scene with an old school arcade-themed spot on Georgia Avenue. Expect craft cocktails and Asian-inspired small plates, a rooftop patio with foosball and darts, and a bar-cade with Mortal Combat and virtual reality elements. Tang says he's planning for a late spring or early summer opening. 63 Georgia Avenue
How Crispy Express
The Ticonderoga Club crew is opening a counter-service sandwich spot in Summerhill. Their goal: to serve "the perfect chicken sandwich." No word yet on when it'll launch, but look for pop-ups at Krog Street Market. 75 Georgia Avenue 
Storico Vino
First there was Italian market Storico Fresco in Buckhead. Then came Italian restaurant and bar Forza Storico on the Westside. Now, an Italian wine bar called Storico Vino is coming to Buckhead Village in mid-February. It replaces Corso Coffee and will offer charcuterie, sharable pastas, panini, and more. 3065 Peachtree Road Northwest
Big Boss Chinese
Guy Wong, of Ruby Chow's fame, is set to open his long-rumored Big Boss Chinese restaurant in Midtown this year. The location is said to be his mother's now-defunct Chinese Buddha on 10th Street but has not been confirmed.