This year, the BeltLine takes center stage once again, with restaurants and bars popping up along the Eastside Trail, as well as in the West End. We'll see a balance of quick comfort food spots and fine dining. Popular chefs and restaurateurs like Ford Fry, Linton Hopkins, Tal Baum, and Ron Hsu are back, bringing their creative fare to new locations, while newcomers such as Anthony Spina, Jr., hit the scene.
The biggest change, perhaps, is the focus on downtown. Historically ignored by locals, it will see a renewed focus with experienced eatertainment groups like Slater Hospitality looking to make their mark.
Here are the 23 most anticipated restaurants and bars for 2023:
Breaker Breaker
A primarily outdoor bar with dual levels, Breaker Breaker will serve seafood and sandwiches in a former steel plant near the BeltLine. The Grindhouse Killer Burger team is still fiddling with the menu, but you can bet some frozen bevvies will be involved.
Brush Sushi
In October 2022, John Chen and chef Jason Liang shuttered their Decatur sushi restaurant and replaced it with Japanese concept Cuddlefish, which offer omakase-type experiences for as low as $99. Come summer, they'll reopen Brush in Buckhead with a focus on expanding omakase.
Bryan Furman BBQ
The former B's Cracklin' Barbecue pitmaster is returning to his old Riverside neighborhood with his eponymous restaurant. A smokehouse will be front and center, cooking ribs, chicken, and more. There will be a patio for dine-in and a pickup window for to-go orders.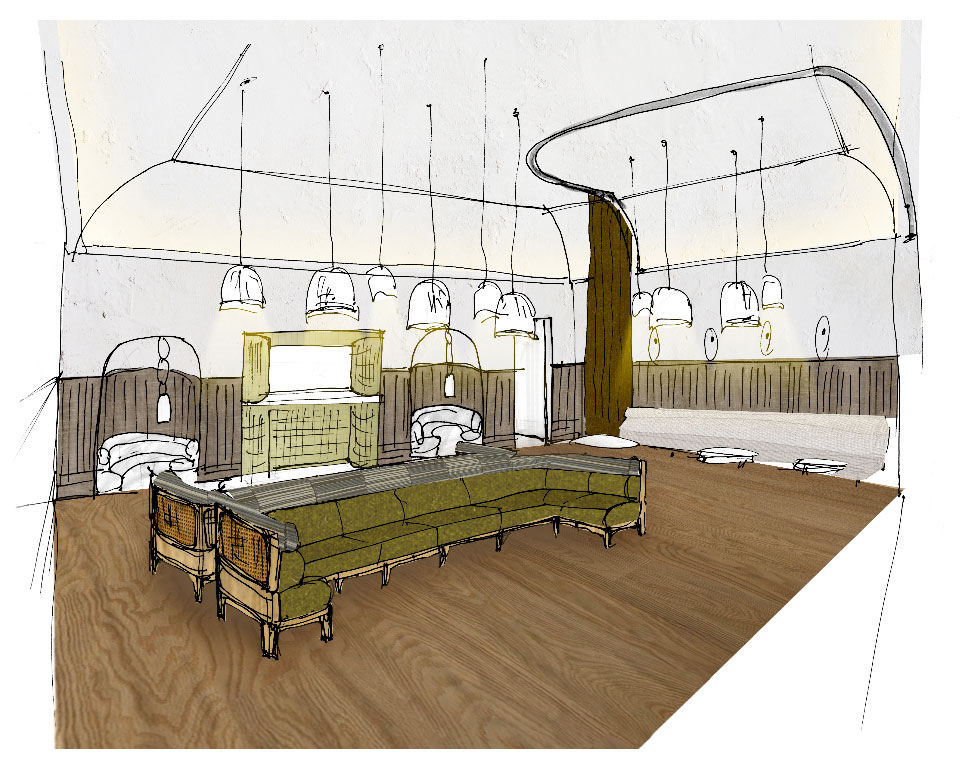 Carmel
Restaurateur Tal Bam is on a roll. With Israeli hotspot Aziza well-established, she launched Ponce City Market eye candy Atrium last year. Now, her focus is on Carmel, a coastal-inspired eatery coming to Buckhead Village in the spring.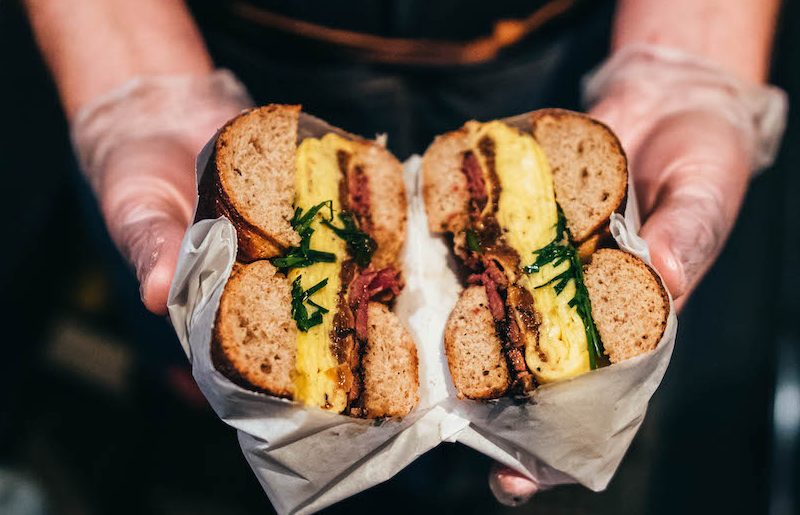 Dear Friend, Bagels
From the creator of Spiller Park Coffee comes a Jewish bagel shop with fresh-baked rounds and all the toppings—schmear, lox, whitefish salad, and pastrami, to name a few. The bagels are a cross between Montreal and New York styles, made with milled rye, whole wheat, malt, and honey. While the brick-and-mortar is in the works, hungry Atlantans can snag a sample at Spiller Park.
El Malo
With a name that means "the bad guy," El Malo will be mixing drinks focused on sugarcane and agave-based spirits—namely rum. Located in Atlanta Dairies in Reynoldstown, El Malo comes from Supremo Taco partner Omar Ferrer and beverage director Gabe Bowen, formerly of Umi.
Holeman & Finch
It's been years in the making but chef Linton Hopkins's team says they're finally getting close to launching the famed public house at Colony Square. Get ready for a new look and menu for the former Brookwood restaurant.
Humble Pie
The Lazy Betty folks are cooking up a more casual concept with Humble Pie—serving wood-fired pizzas, pot pies, and more. Evelyn Ling will serve as executive chef. Look for Humble Pie to open in the Interlock in late January.
Indaco
Located along the BeltLine across from Ponce City Market, this Italian-inspired restaurant makes its way to our city from Charleston in late summer. With Indigo Hospitality—the group behind O-Ku, Coletta, and Oak Steakhouse—at the helm, the outlook is promising indeed.
Lee + White food hall
At least 19 vendors will find their home at this West End establishment bordered by breweries and distilleries. Confirmed participants include Costa Coffee, Cielito Lindo taqueria, Crème de la Crepe, Sweet Red Peach bakery, Mochinut, Honeysuckle Gelato, Pastaholics, and Lake & Oak BBQ.
Little Sparrow and Bar Blanc
Atlantans were shocked when long-time Southern favorite JCT Kitchen closed, but restaurateur Ford Fry (Superica, Beetlecat, the Optimist) has big plans for its replacement. Little Sparrow will be a classic European bistro, while the upstairs bar will be more relaxed, offering cocktails and steak frites on a walk-in basis. Look for them to open late 2023.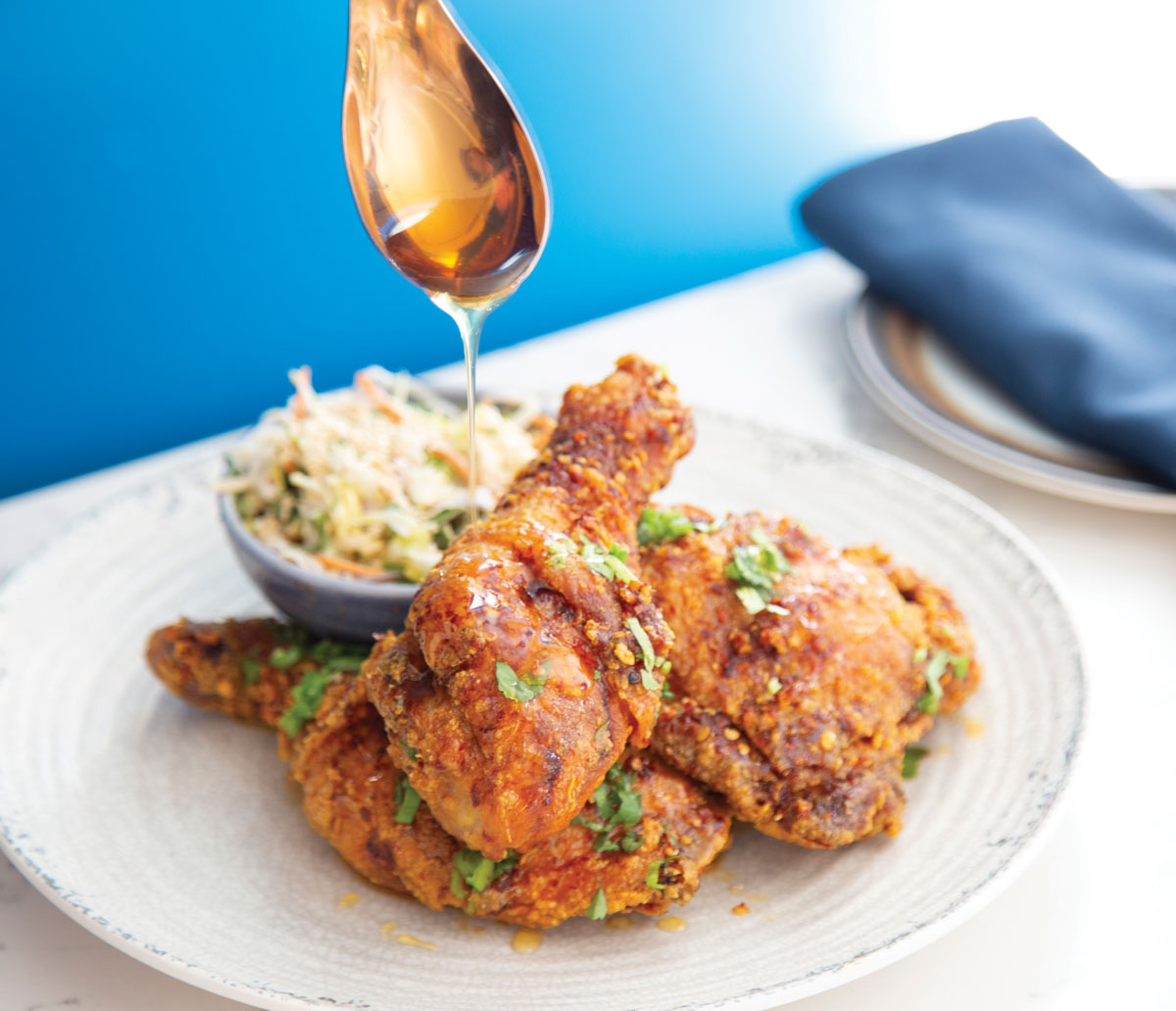 New concept from the Juniper Cafe team
In 2022, Lazy Betty chefs Ron Hsu and Aaron Phillips opened the Asian-Southern Juniper Cafe, which quickly garnered numerous accolades. However, the duo recently shuttered the Upper Westside shop, with plans to move Juniper further intown. For now, they're tight-lipped on how they'll re-concept the existing space—stay tuned!
Painted Park, Painted Pickle, and Patina
Painted Pin and Painted Duck proprietor Justin Amick seems to be collecting properties like baseball cards. While he's staying mum on the details, current projects include eatertainment spot Painted Park (formerly Concentrics' NOLA restaurant Parish), pickleball establishment the Painted Pickle in Armour Yards, and rooftop bar and lounge Patina in the Star Metals development on the Westside.
Pizza Clementine and Thirteenth Floor
Mandy and Kelvin Slater, the husband-and-wife team who started Blue Moon Pizza in 2003, are returning to their roots with the opening of Pizza Clementine at 219 Mitchell Street in South Downtown. The primarily takeout spot will serve square, thick-cut, sheet-pan pizza. The Slaters are also opening a speakeasy-style cocktail bar in the basement of the building. Ironically, they're calling it Thirteenth Floor. 
Seabird Oyster Bar
Michael Lennox and the Electric Hospitality team are launching this intimate cocktail bar and seafood spot just feet from their signature restaurant Ladybird. Located along the Eastside Trail of the BeltLine, it promises fresh oysters and strong drinks.
Small Fry
Whether you're hungover or just craving comfort, this elevated fried-food spot from the 8Arm team will have the takeout you need. Look for it near Three Taverns Imaginarium in Atlanta Dairies.
Southern National
Former One Flew South chef Duane Nutter and restaurateur Reggie Washington are bringing their award-winning Alabama restaurant to Summerhill. The 80-seat spot will serve dishes inspired by Nutter's travels, as well as his origins in Louisiana.
Spina Pizza
The O4W Pizza founder's son is putting his heritage to good use. Anthony Spina Jr. plans to turn his Atlanta Dairies pizza pop-up into a permanent venture in the development. Unlike his father, who focuses on Jersey-style pies, Spina Jr. serves Neapolitan creations.
Supremo Taco
Duane Kulers and Nhan Le closed their memorial drive takeout taco shop and Atlantans are itching for it to reopen. Expect the same al pastor and chicken mole tacos in a larger space nearby. Fingers crossed for a winter launch!
Sushi Hayakawa
This adored Buford Highway sushi palace is upgrading its humble digs to Westside newbie Star Metals in early January. Enjoy hot Japanese creations as well as multi-course nigiri and sashimi meals, with sake and shochu to drink.
TydeTate Kitchen
This Thai stall in the Chattahoochee Food Works serves a mean but limited menu of classics—spring rolls, pad Thai, and basil chicken, to name a few. A full-service restaurant with an expanded menu is planned for Hotel Row Downtown in the spring.
Yeppa & Co.
From Pietro Gianni and Stephen Peterson (Storico Fresco, Forza Storico, and Storico Vino) comes another high-energy Italian restaurant and cocktail bar. Thankfully, this one has a most distinctive name—Yeppa—which refers to the Italian philosophy of living life to the fullest. Expect dishes inspired by the coastal city of Rimini in the Emilia-Romagna region of Italy.
Bonus!
222 Mitchell Street Diner
Slater Hospitality (Skyline Park, Nine Mile Station, Rooftop L.O.A.) is bringing its rooftop expertise downtown with a modern diner atop 222 Mitchell Street. The dinner-only restaurant will feature a large patio with views of the former Turner Field. One floor down will be a luxurious nightlife lounge. The opening is planned for early 2024.